State of the American Workplace
Understand everything that matters most about the changes in the modern workforce. Gallup's in-depth analytics help leaders optimize their attraction, retention, engagement and performance strategies during a time of extraordinary change.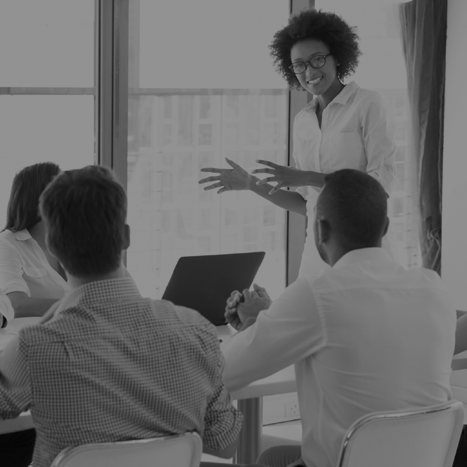 Join us for a briefing in your area.
Learn from Gallup experts how to adapt your human capital strategies to succeed amid a changing workforce. Find an event near you
Briefing:
State of the American Workplace
Join us for a complimentary briefing in your area.
State of the American Workplace Report
Today, the old ways of running a workplace -- annual reviews, forced rankings, outdated competencies -- don't get the intended results. Leaders must gain scientific insight into employees' evolving wants and needs and learn how to build an exceptional workplace.
State of the American Workplace delivers unprecedented analytics and advice on the changing workplace, using data collected from more than 195,600 U.S. employees, more than 31 million respondents, and insight from advising leading Fortune 1000 companies. This iteration builds upon the last State of the American Workplace report, released in 2013.
State of the American Workplace helps leaders like you:
design and deliver a compelling and authentic employer brand
take employee engagement from a survey to a cultural pillar that improves performance
approach performance management in ways that motivate employees
offer benefits and perks that influence attraction and retention
enable people to work successfully from locations besides the office
improve clarity and communication for employees who work on multiple teams
Get Access to This Complimentary, Interactive Report
Please complete the form below to gain online access and receive an email with a download link. Gallup may contact you via email or phone about your interest in this report.