Majority also expressed confidence in military
WASHINGTON, D.C. -- After overthrowing Mauritania's first freely elected civilian government in more than two decades, military junta leaders announced on Wednesday plans to conduct free and transparent elections "as soon as possible." A Gallup Poll taken several months after Mauritanians elected President Sidi Ould Cheikh Abdallahi in March 2007 found that a majority (54%) approved of the job performance of the country's leadership. The same percentage expressed confidence in the military.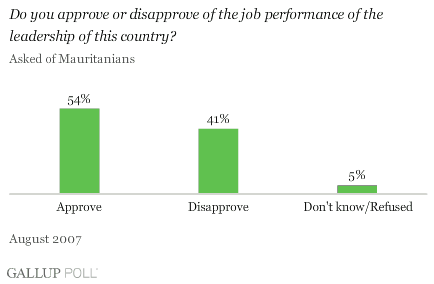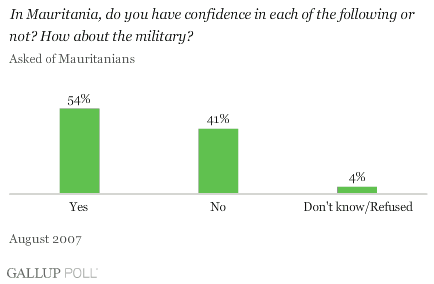 Perhaps prophetically, 53% of Mauritanians said the military was primarily loyal to the president, while 29% said it was loyal to the constitution and another 18% said they did not know or refused to answer.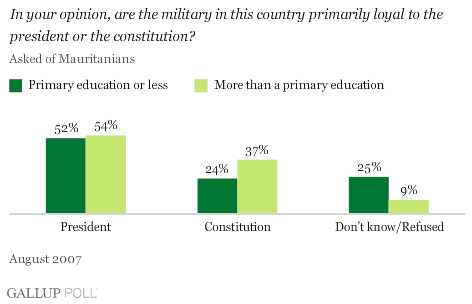 Survey Methods
Results are based on face-to-face interviews with 1,000 adults, aged 15 and older, conducted in August 2007. For results based on the total sample of national adults, one can say with 95% confidence that the maximum margin of sampling error is ±5 percentage points. In addition to sampling error, question wording and practical difficulties in conducting surveys can introduce error or bias into the findings of public opinion polls.