Elizabeth Warren's call for a massive increase in government involvement in the U.S. economy faces public opinion challenges.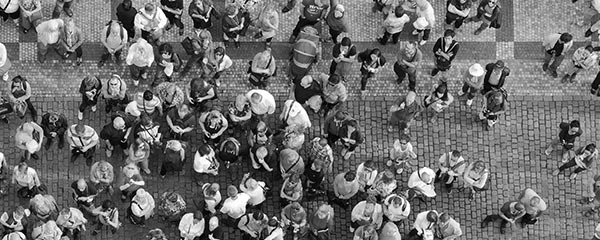 Gallup and Lloyd's Register Foundation, a charitable organization, are launching the first-ever global study of the public understanding of risk.
Seventy-five years ago, Americans had surprising views on why the U.S. was fighting in World War II, the length of the war and postwar relations.
Pete Buttigieg raised the possibility of a "religious left" in the coming presidential election, but relatively few liberals or Democrats are highly religious.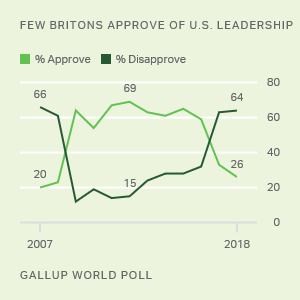 U.S. President Donald Trump makes his first official state visit this week to the United Kingdom, where 26% approved of the job performance of U.S. leadership during his last visit.
Gallup data collected a few months after Armenia's revolution last year show Armenians were starting to see progress in some areas -- but not all.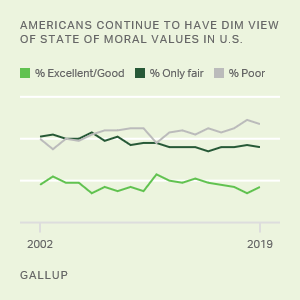 Fewer than 20% of Americans continue to rate the state of moral values in the U.S. as excellent or good and nearly eight in 10 say they are getting worse.
What if there was an election and nobody cared? Most Bulgarian voters do not have any confidence in the honesty of their elections.
The failure of elected leaders to meet and discuss infrastructure, a top priority for Americans, exemplifies the public's view that government itself is the nation's top problem.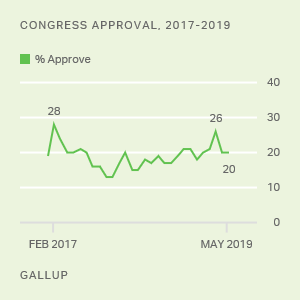 Congressional job approval remained at 20% for the second consecutive month, six points lower than the two-year high reached in March.
A majority of Americans (63%) remain dissatisfied with the direction of the U.S., but the percentage satisfied edged up to 36% in May.
Americans have mixed views about the healthcare system and clearly have not yet come to a firm collective judgment on suggested healthcare reforms.
The European Union parliamentary elections this week give new urgency to finding an answer to the question of what is driving populist success.
President Donald Trump's May 1-12 job approval rating stands at 42%, slightly below the 46% high reached in the second half of April.
By failing to include an exception for cases of rape or incest, the Alabama anti-abortion bill is out of step with the views of most Americans.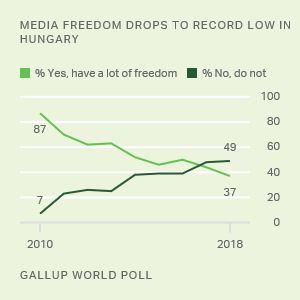 Since 2010, the percentage of Hungarians who say the media in their country have a lot of freedom has dropped 50 percentage points.