The Presidency
Explore Gallup's research.
President Donald Trump's June 3-16 job approval rating is 43%, up slightly from 40% in the second half of May.
President Donald Trump's May 1-12 job approval rating stands at 42%, slightly below the 46% high reached in the second half of April.
President Trump's job approval rating increased relatively sharply over the past month to 45% in April, matching his record high.
Political polarization over environmental protection didn't start with President Donald Trump, but has intensified during his administration.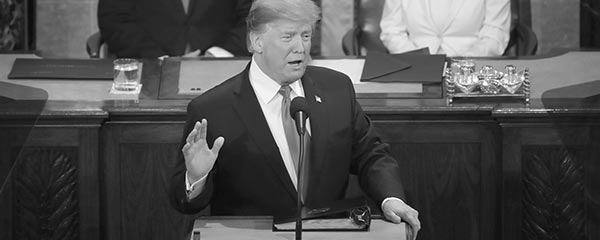 Explore Gallup's public opinion data on 10 of the major points in President Donald Trump's second State of the Union.