Personal Finance
Explore Gallup's research.
The World Bank just released its 2017 Global Findex microdata, allowing users to dig deeper into how the world uses financial services.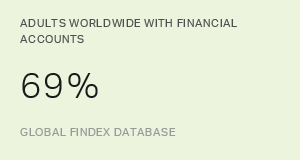 A new World Bank report focuses on the role digital technology plays in personal banking and how it can help close the financial inclusion gap.