World
Explore Gallup's research.
Gallup is the World Bank's partner behind the data in the Global Findex.
Wellcome's new Global Monitor report shows that half of people worldwide are confident in charities and nongovernmental organizations.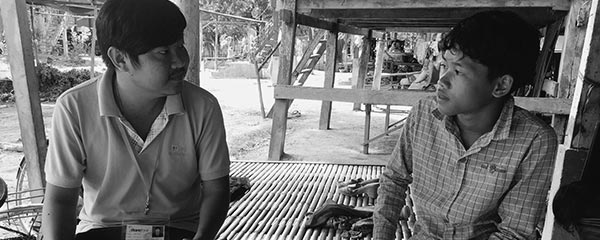 What if trust in science, health and vaccines crashed? A new global survey probes these and other urgent questions.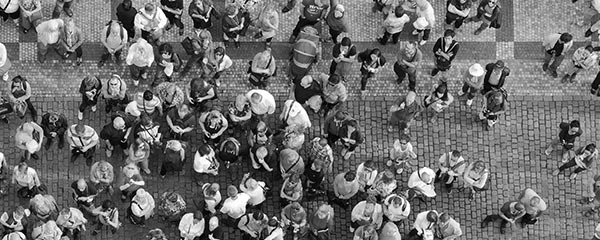 Gallup and Lloyd's Register Foundation, a charitable organization, are launching the first-ever global study of the public understanding of risk.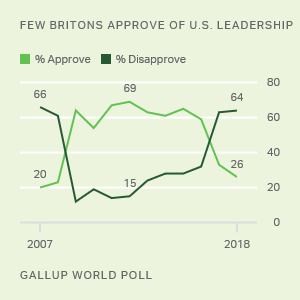 U.S. President Donald Trump makes his first official state visit this week to the United Kingdom, where 26% approved of the job performance of U.S. leadership during his last visit.
Gallup data collected a few months after Armenia's revolution last year show Armenians were starting to see progress in some areas -- but not all.
What if there was an election and nobody cared? Most Bulgarian voters do not have any confidence in the honesty of their elections.
The European Union parliamentary elections this week give new urgency to finding an answer to the question of what is driving populist success.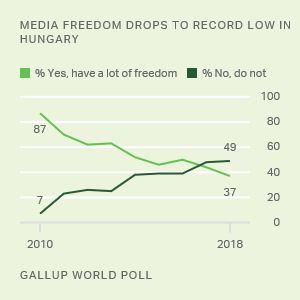 Since 2010, the percentage of Hungarians who say the media in their country have a lot of freedom has dropped 50 percentage points.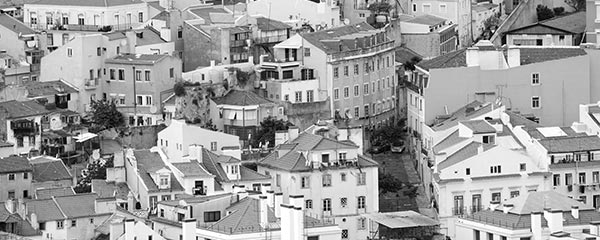 Gallup and the European Commission have developed a new Degree of Urbanisation variable that can be used to explore the effects of urbanicity.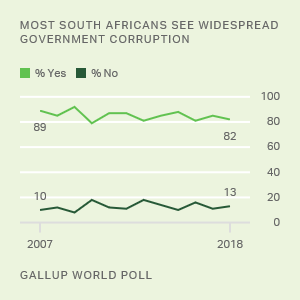 South Africans haven't seen much change on key issues -- such as corruption -- and this will likely be on their minds Wednesday as they vote.
Engaging French workers could help the government pay for the reforms that French citizens are demanding.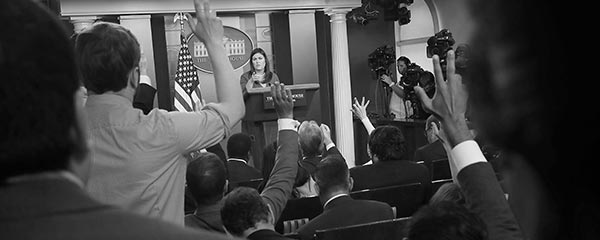 This World Press Freedom Day, the world in general is more likely to see the media as having a lot of freedom than it was a few years ago.
The Degree of Urbanisation variable enables data subscribers to explore the effect that urbanicity has on World Poll data.
Amid their ongoing political crisis, Venezuelans have also been dealing with a mounting humanitarian crisis.