Government
Explore Gallup's research.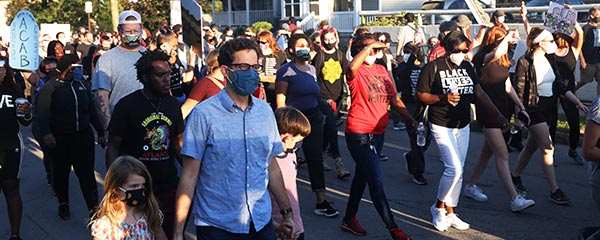 Americans believe racial inequities need to be fixed but are reluctant to support disruptive changes that have been proposed to bring such fixes about.
Americans are less likely now than at any point in Gallup's 25-year trend to say civil rights for Black adults have improved.
An Urbanova/Gallup study shows how midsize cities could be models for building more just, equitable cities.
Americans support the concept of affirmative action and its objectives, but attitudes are nuanced when it comes to specifics.
Polling data at the time found a majority of Americans backing the Civil Rights Act of 1964, but with differences by race and region.
Among fragile community residents, 43% say they know "some" or "a lot" of people who have been treated unfairly by the police.