Government
Explore Gallup's research.
The extreme cold and massive power outages in Texas may lead to shifts in U.S. public opinion on several key issues.
Thirty-five percent of Americans approve of the job Congress is doing, the highest Gallup has measured since May 2009.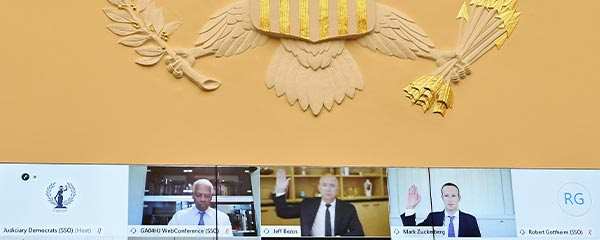 Americans' views of large technology companies have become significantly more negative over the past 18 months, and the public's calls for increased government regulation of these businesses has risen.
Americans show strong support for more government stimulus spending and do not appear to worry about its impact on the federal budget deficit.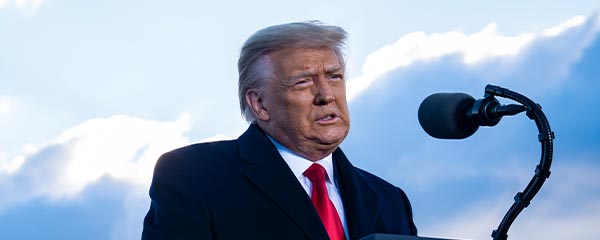 A slim majority of Americans say they would like their senators to vote to convict Donald Trump in his second impeachment trial.
New data from Myanmar show residents were confident in their government and elections before the coup, but troubled by the economy.
Americans' satisfaction with each of 21 key national policy issues has declined or held steady compared with readings one year ago.
Gallup's annual update on Americans' satisfaction with seven broad aspects of the way the U.S. functions finds these perceptions at their lowest in two decades of measurement.
The events of the past few weeks have affected Americans' views of what's ailing the country most, with government surpassing the coronavirus for the first time since the pandemic began.
Americans continue to be far more positive about their state governors' leadership on COVID-19 than President Trump's or the CDC's, but governors' ratings were down in December.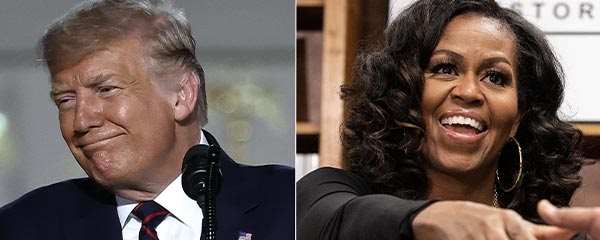 Donald Trump edges out Barack Obama as most admired man, while Michelle Obama places ahead of Kamala Harris as most admired woman.
The public's mood has soured since November as President Trump's job approval rating has fallen four points to 39%. However, Joe Biden's transition approval is 65%.
Governors in the U.S. continue to inspire more confidence than other political leaders -- or the CDC -- that they have a clear plan in response to the coronavirus.
Both the American public and President-elect Joe Biden favor government action on the nation's pressing infrastructure problems.
Biden-Harris proposals to address the economy are generally in sync with American public opinion.
What average Americans would say in a letter to their elected representatives.
Two defeated incumbent presidents -- Gerald Ford and George H.W. Bush -- saw significant increases in job approval during their lame-duck period. Jimmy Carter's ratings declined after he was defeated.