Race Relations
Explore Gallup's research.
Gallup findings over the past decade reveal that the years from 2010 to 2019 encompassed some revolutionary changes in public opinion.
The first question Gallup asked about race or racism came amid a high-profile stance against discrimination from first lady Eleanor Roosevelt in 1939.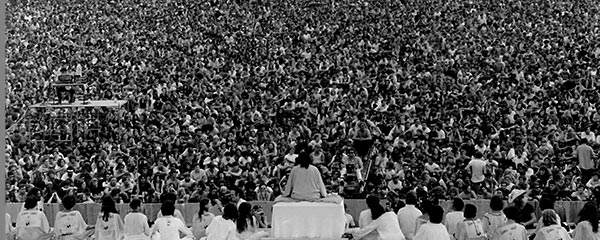 Fifty years after Woodstock became the symbol of 1960s social upheaval, Gallup trends highlight how much has changed in U.S. society.
Reparations may become a significant issue in the 2020 presidential campaign, played out in the context of black dissatisfaction with society's treatment.
Martin Luther King Jr. advocated nonviolent tactics to advance civil rights. But in the early 1960s, Americans viewed these tactics differently.
Although still mostly positive, the percentages of Americans saying blacks are on par with whites in obtaining jobs is the lowest since Dr. Martin Luther King's era.