Middle East and North Africa
Explore Gallup's research.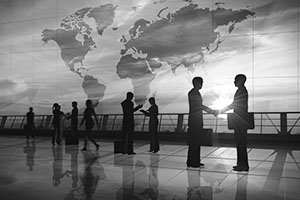 Across most of the world, the percentage of adults with great jobs rarely tops 10%
USDA researchers recently used the FAO's Food Insecurity Experience Scale to identify the common determinants of food insecurity in 134 countries.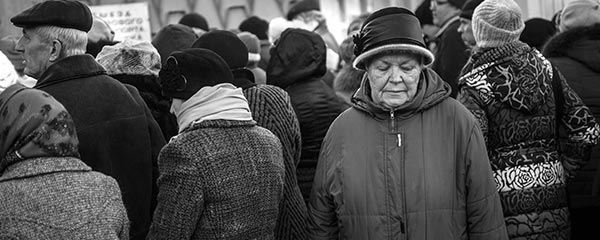 Higher stress and worry levels worldwide pushed Gallup's Negative Experience Index to a record high in 2017.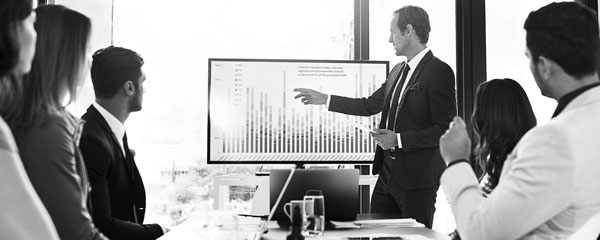 Six months doesn't seem like much time to fix engagement problems in a government workplace. But leaders can do it -- in just six steps.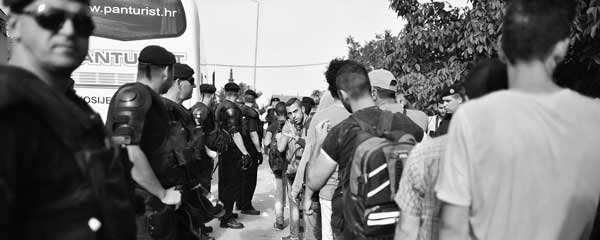 Cultural norms and traditions further add to the complexity of attitudes toward migrants worldwide.
Americans from different racial and socioeconomic backgrounds don't share the same sense of security. The same is true for men and women.
Americans living in lower-income households feel about as safe as people living in some developing countries.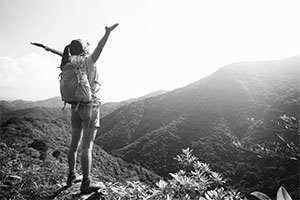 72% of the world smiled yesterday
This Fourth of July, nearly nine in 10 Americans are satisfied with their freedom.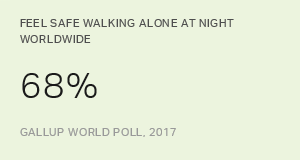 Counter to what people might read, see and hear on the news, Gallup's global polling shows the majority of people on the planet feel pretty safe.
Worldwide, Where Do People Feel Safe? Not in Latin America
U.S. Highest Rated of Major World Leaders
26% Worldwide Employed Full Time for Employer
Employee Engagement Insights and Advice for Global Business Leaders
Global Leaders -- Make "Great Job" Creation a Top Priority
Developing ASEAN's Future Leaders Today
U.S. Leadership Loses Ground in Africa, Asia