Polling Matters
Explore Gallup's research.
Decades of intellectual debate about American power sunsetting seems lost on a public that views the matter through a partisan lens.
Gallup reviews how well public opinion fits with the bipartisan committee's recommendations on border security, immigration and spending.
Historically, presidents' approval ratings have not increased after State of the Union addresses, but there have been modest upticks after the past three.
Americans' views on the state of the union are a moving target as the nation waits to see if the government shutdown is permanently resolved.
The border debate pits the two issues Americans name as the country's most important problems, government and immigration, against one another.
In early November, about one in six Americans approved of Trump on the economy but not on healthcare. Addressing their concerns could have helped the GOP electorally.
By many measures, President Trump's job approval ratings have shown the most stability of any president.
Gallup's editors review six factors that help explain Tuesday's midterm results, ranging from President Trump's impact to the economy and voter engagement.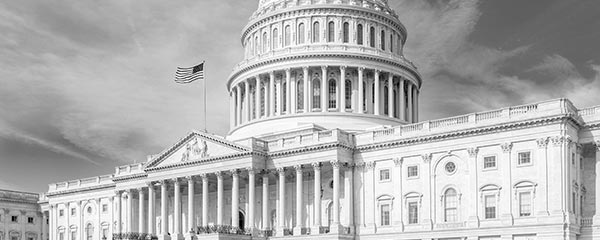 Despite the partisan rancor surrounding the midterm campaign, majorities agree on several things the government can do regardless of who wins on Nov. 6.
American public opinion on affirmative action in college admissions is complex, with the public supporting the idea in theory, but opposing the use of race and ethnicity as a factor in admissions decisions.
Given a choice, Americans are significantly more likely to want political leaders in Washington to compromise rather than stick to principles.
Asked to define socialism, 24% of Americans mention "equality," while 17% say it is government ownership of the means of production.
Competing factors for the midterms are presidential approval, which would imply GOP losses, and economic sentiment, which would suggest GOP gains.
Church attendance has been edging down in the U.S., and a decline in "outstanding" local church leaders could be a factor.
American Catholics, about 23% of the U.S. adult population, remained positive about Pope Francis in early August, giving him a 78% favorable rating.
Some Americans may literally define the "working class" as those who are working, rather than as a position in the socioeconomic hierarchy.
President Donald Trump's desired changes to U.S. international relationships reflect American public opinion in some ways, but not in others.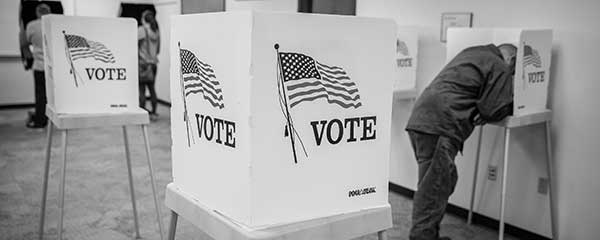 Recent data suggest the U.S. is moving toward a new geopolitical framework that divides it into three regions.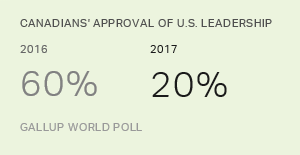 While Americans have very positive attitudes toward their fellow G7 nations, people in those countries have negative views of U.S. leadership.
Americans' identification as born-again or evangelical has stayed remarkably stable since 1991, even as other indicators show Americans becoming less religious.