USA
Explore Gallup's research.
The overall life ratings of Black Americans have eroded since 2016, but negative emotional experiences are unchanged in recent years.
Americans are much more likely to predict Donald Trump will go down in history as a poor president than as an outstanding or above average one.
President Donald Trump's last job approval rating is a personal low 34%. He averaged 41% job approval in office, a record low by four points.
A diminished majority of 63% of Americans say the COVID-19 situation in the U.S. is getting worse. Worry about contracting the virus is stable.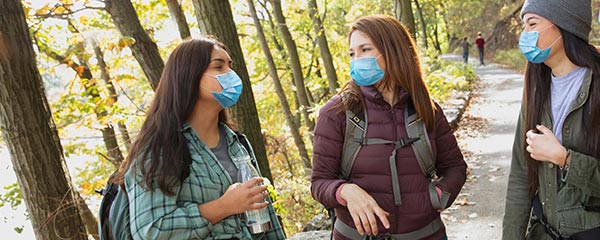 Learn more about improving all five elements of wellbeing -- career, social, financial, physical and community -- to make big strides toward a life well-lived.
Americans continue to be far more positive about their state governors' leadership on COVID-19 than President Trump's or the CDC's, but governors' ratings were down in December.
A recent study by Gallup for the Center for the Future of Arizona identifies the sources of public health information most trusted by Arizonans, as well as specific factors influencing their decisions to receive a COVID-19 vaccine.
Changes in economic reality and candidates' statements and positioning are less important to voters than their underlying ideological predispositions.
New research from Franklin Templeton and Gallup explores how personality traits relate to adherence to public health guidelines, acceptance of vaccination and confidence in going out in public.
About one in four Black (24%) and Hispanic employees (24%) in the U.S. report having been discriminated against at work in the past year.
The percentage of Americans willing to receive a vaccine for COVID-19 was similar in December to the month prior. But there is a widening gap by party, with more widespread willingness among Democrats.
Americans' ideological stance was about the same in 2020 as in 2019, with conservatives and moderates the leading groups, and slightly fewer identifying as liberal.
A look at how average Americans may react to five policy changes Joe Biden will likely initiate in his first months in office.
Although Americans' party preferences varied over the course of 2020, the average for the year was similar to what it was during the previous four years.
The Gallup Center on Black Voices will launch its Jobs and Work series next week, detailing Black employees' experiences at work.