Social and Policy Issues
Explore Gallup's research.
Seventy-one percent of Americans think same-sex marriage should be legal, matching the high Gallup recorded in 2022.
Three-fourths of Black Americans (76%) and 70% of Hispanic Americans say they personally worry "a great deal" about pollution of drinking water, compared with 48% of White Americans who respond this way.
Even with concerns about COVID-19 receding, students are no less likely to have considered stopping their coursework. "Emotional stress" remains by far their most commonly cited reason for thinking of "stopping out."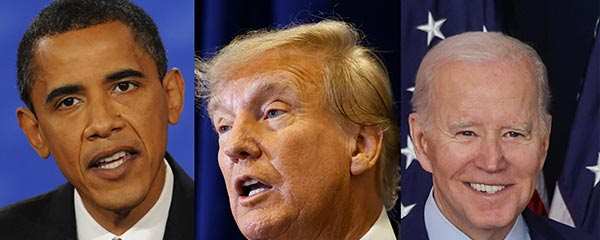 Gallup compares Americans' ratings of Joe Biden on key issues to the highest and lowest ratings during the Trump and Obama administrations.
President Joe Biden remains underwater in his overall job approval and ratings of his handling of six issues. His handling of the coronavirus response is the only issue on which he earns majority-level approval.
Gallup estimates that 7.2% of the U.S. adult population is lesbian, gay, bisexual, transgender or something other than heterosexual.
Americans value diversity in higher education but continue to oppose using race as a factor in college admissions.
A record-high 63% of Americans are dissatisfied with U.S. gun laws, marking a seven-point increase over the past year. Democrats are far less satisfied than Republicans.
Black bachelor's degree students in the U.S. are more likely than all other bachelor's students to be caregivers or balance school with a full-time job.
About one in five Black postsecondary students say they "frequently" or "occasionally" feel discriminated against at their institutions. Reports of discrimination are higher among those in short-term credential programs.
Whether reflecting the remnants of the pandemic or the difficulty of inflation, Americans remain sour about the state of the union.
A majority of U.S. adults continue to think the federal government should ensure universal healthcare coverage, while they also prefer that the U.S. healthcare system be based on private insurance rather than government-run.
Americans commonly use social media platforms and hold accounts with the most popular ones, though they infrequently post their own content.
While seven in 10 Americans plan to set goals for themselves in 2023, just a third of these indicate they will follow the key steps many advise are needed to achieve goals.
Every year, we take a look back at all our stories on U.S. public opinion and choose the most notable of the year. 2022 was packed with highs and lows; here are our top 10.
2022 was a banner year for research from the Gallup Center on Black Voices. Take a look back at our findings this year.
Download the Bentley University-Gallup Force for Good Report.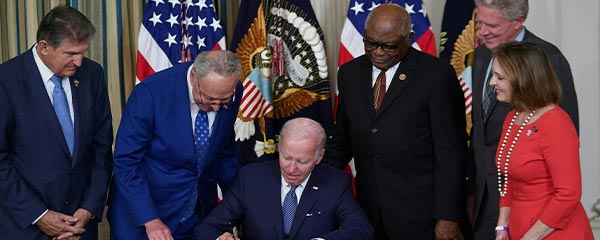 After hitting a new low in July, President Joe Biden's job approval rating is up six points to 44%, mostly because of independents' higher approval.
Sixteen percent of Americans say they smoke marijuana, statistically similar to the 12% to 13% figures Gallup recorded from 2016 to 2021.
A steady 39% of Americans say they have felt the urge to protest, and abortion is currently the top issue motivating them to do so.