Diseases and Medicine
Explore Gallup's research.
A slim majority of Americans favor employer vaccine mandates, but President Joe Biden faces challenges in efforts to further increase support.
The percentage of U.S. workers who say their employer is requiring employees to be vaccinated against COVID-19 has doubled in the past month.
More Americans now disagree than agree that the CDC has communicated a clear plan about the coronavirus response. Ratings of President Joe Biden and governors are also less positive.
Majorities of Americans now favor requirements for proof of vaccination for business customers and employees.
The percentage of Americans who say the coronavirus situation in the U.S. is getting worse has surged to 68% from 45% in July and 3% in June.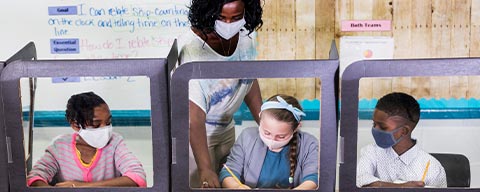 Just under half of U.S. K-12 parents support universal masking in schools for both students and teachers. Significant proportions favor no masking at all.
Americans' satisfaction with the direction of the U.S. has dropped to 23%, while mentions of COVID-19 as the nation's top problem surge.
Two-thirds of U.S. employees have strong opinions on employee vaccination requirements at their workplaces, with slightly more in favor than opposed.
Most U.S. adults who would not agree to be vaccinated against COVID-19 say they are unlikely to change their mind.
As the delta variant took its place as the most dominant strain of the coronavirus in the country in July, Americans were feeling less certain they could protect themselves from infection.
Majorities of Americans support mask mandates for unvaccinated students, teachers and staff members, as well as vaccine mandates for middle and high school students. K-12 parents are less supportive.
Americans' assessments of the COVID-19 situation have dramatically worsened, and their worry about getting the disease has increased. At the same time, social distancing behaviors are largely unchanged.
The percentage of Americans citing COVID-19 as the most important U.S. problem climbed to 12% in July.
There is no single mechanism for reducing vaccine hesitancy, but surveys suggest what might have the highest probability of increasing vaccine uptake.
The percentage of U.S. adults isolating themselves from nonhousehold members has fallen by half since March to 18%, the lowest yet during the pandemic. Many continue to take certain precautions, however, meaning normalcy remains elusive.
U.S. children are experiencing far less boredom, stress and anger than they did in March 2020, according to parents' reports of their children's emotions.
Americans' mentions of COVID-19 as the most important U.S. problem have fallen to the lowest point since the pandemic began, but government remains a top concern.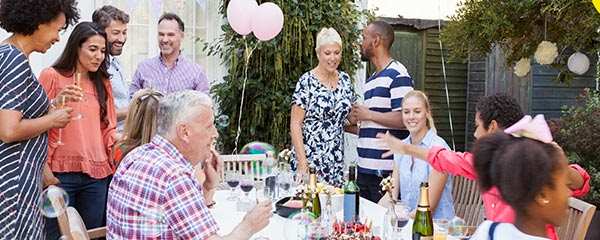 Nine in 10 Americans think the coronavirus situation is getting better, while just three in 10 say the pandemic is over.
While distance learning has not been favorably received by most law students, the forced experiment offers important insights for future online J.D. programs.