Health
Explore Gallup's research.
A sizable minority of Americans have historically been reluctant to take new vaccines, with a gap in willingness by party affiliation since 1957.
Results from Gallup's new global measure of diet quality provide strong evidence linking food insecurity and nutrition.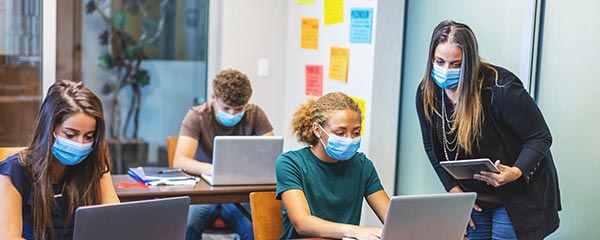 The NewSchools Venture Fund and Gallup find 56% of public school teachers are confident in their ability to teach during these uncertain times.
Tracking the impact of COVID-19 on Americans' behaviors and attitudes.
Learn how Gallup plans to keep polling the world during the coronavirus pandemic.
Starting this year, in partnership with the Wellbeing for Planet Earth Foundation, Gallup is expanding its global studies of wellbeing.