Health
Explore Gallup's research.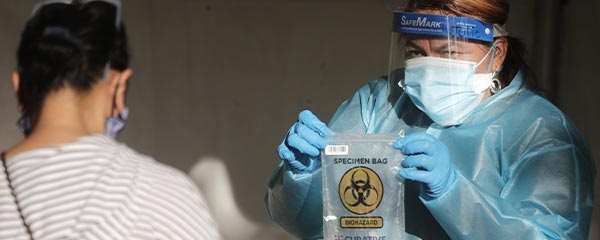 A record 69% of U.S. adults name COVID-19 or viruses as the most urgent health problem facing the U.S., surpassing the 62% who mentioned AIDS in 1987.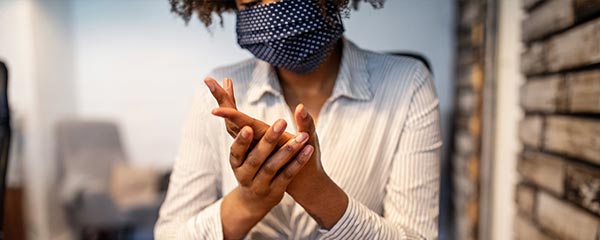 Confidence to protect oneself from COVID-19 is strongly linked to public behavior and consumption -- a key driver for economic recovery. Confidence remains relatively consistent despite a surge of infections in the U.S.
Amid another surge in coronavirus cases in the U.S., six in 10 Americans -- including one in three Republicans -- say their lives are still not back to normal.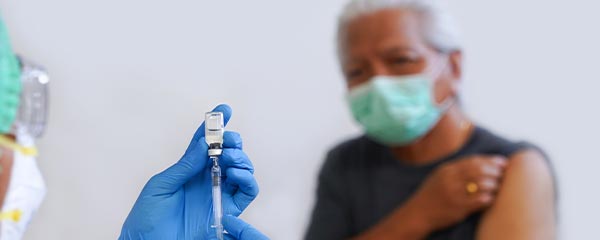 Nearly six in 10 Americans say they would get a COVID-19 vaccine, up from half who said the same in September.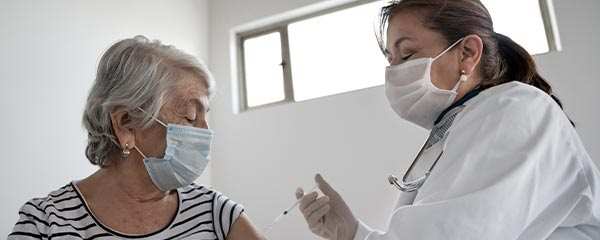 Will Americans take a vaccine for COVID-19? Prior to last week's announcement by Pfizer of a potential vaccine with 90% efficacy, Gallup had asked Americans about their willingness to take a vaccine for the disease.
Americans are less likely today than they were in late March/early April to say they would be very likely stay home for a month if public health officials recommended it due to a serious outbreak of coronavirus in their community.
In 2019, the World Risk Poll asked people in 142 countries and areas to name the biggest source of risk to their safety. Their answers provide additional guidance for the world's development efforts.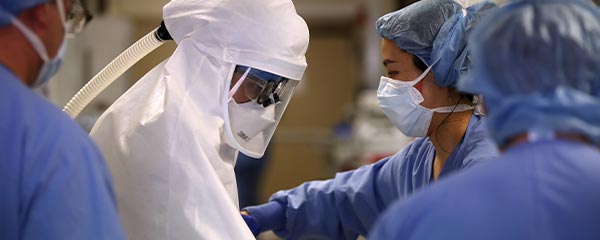 Worldwide, Gallup surveys show the medical community was on relatively strong footing before the coronavirus pandemic hit: A record 65% of people in 2019 were satisfied with the availability of quality healthcare where they live.
An experiment conducted via the Franklin Templeton-Gallup Economics of Recovery Study finds that COVID-19 vaccine acceptance will partly depend on the timing of the vaccine's release, its efficacy and its likelihood of adverse side effects.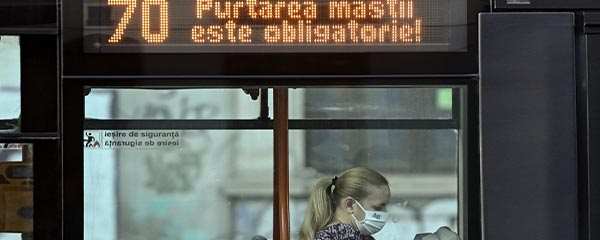 A new Gallup measure suggests countries in Latin America and Eastern/Southeastern Europe are among the most likely to struggle with long-term efforts to deal with the coronavirus.
Americans' likelihood to avoid contact with others outside their household dropped to new lows as 53% say they have avoided public places in the week before the survey, and 45% have stayed away from small gatherings during that time.
One-third of U.S. workers say they are "always" working remotely due to the coronavirus pandemic, the lowest reading on this measure since April.
Americans' willingness to receive an FDA-approved COVID-19 vaccine has fallen to 50%. Comfort has plunged among Democrats, while Republicans' willingness has increased.
By a 52% to 39% margin, a majority of Americans support Joe Biden over Donald Trump to lead the U.S. healthcare system most efficiently amid COVID-19.
Americans who are confident they can protect themselves from COVID-19 are more likely to visit stores and other public places. Mask mandates are among several factors linked to higher confidence.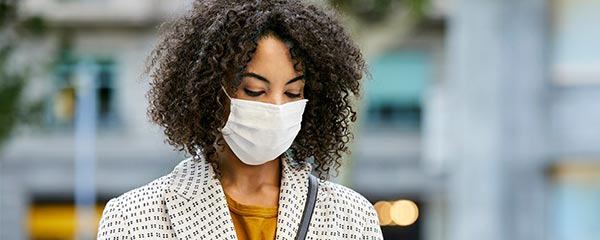 80% of Americans say they would be "highly likely" to wear a mask tomorrow if out of the home and in an indoor space. Those who wear masks differ significantly from those who do not wear masks in their understanding of the virus' risks and toll.
A sizable minority of Americans have historically been reluctant to take new vaccines, with a gap in willingness by party affiliation since 1957.