Healthcare
Explore Gallup's research.
Gallup-Palmer College of Chiropractic report shows 62% of U.S. adults have sought care for neck or back pain.
The key is balancing employees' vital sense of identity with shared goals and cultural principles, says Sanofi CHRO Roberto Pucci.
Learn how to manage nurses' spans of control to improve employee engagement in your healthcare organization.
Learn how HR leaders can manage change for a smooth transition during mergers and acquisitions.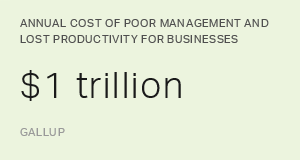 Learn why performance development is the key to better healthcare business outcomes -- and how to embed it in your organization's culture.