Ukraine
Explore Gallup's research.
Joe Biden's approval rating remains at its record low, with worse ratings for his handling of foreign affairs, the economy and the Middle East situation.
Gallup's latest surveys in Russia show that confidence in the nation's military has slipped, even as Russians' faith in other institutions has risen.
Ukraine war through the lens of U.S. adults: GOP commitment slips, 41% say U.S. intervention excessive, Dems remain committed, 64% uncertain of a winner.
The ongoing conflict in Ukraine has led to hardship and strain. Ukrainians in 2023 report high negative emotions and struggling to afford basic needs.
More than a year into the war with Russia, Ukrainians' support of their president and the country's military remains near record highs, but the rally effect for other institutions may have been shorter-lived.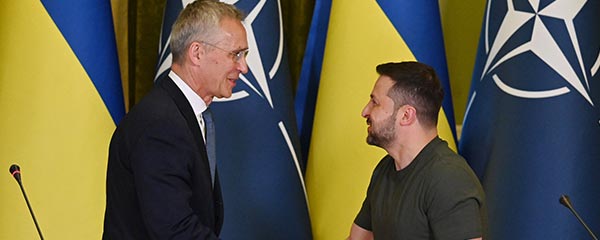 New Gallup surveys show Ukrainians remain convinced their country will be accepted into NATO and the European Union within 10 years.
Ukrainians' support for the war with Russia remains strong heading into the second year of the conflict between the countries.
Joe Biden's job approval rating is a fairly steady 42%. Ratings of his handling of the Ukraine situation and race relations are slightly higher than his overall rating.
Before a short-lived rebellion in Russia, most Americans said the U.S. should continue supporting Ukraine and saw the war locked in a stalemate.
Gallup surveys in 137 countries show Russia's image has suffered worldwide since it began its war in Ukraine. The majority of the world now disapproves of Russia's leadership.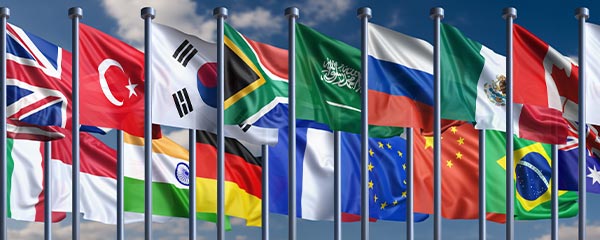 Canada and Great Britain are again the countries Americans view most favorably, while Russia has slipped to join North Korea as the least favorably rated of 21 countries.
Gallup World Poll Regional Director Galina Zapryanova discusses the challenges for women in the former Soviet states and Eastern Europe on International Women's Day 2023.
President Joe Biden remains underwater in his overall job approval and ratings of his handling of six issues. His handling of the coronavirus response is the only issue on which he earns majority-level approval.
Before Russia invaded Ukraine a year ago, a record-high 35% of Ukrainians said they would like to leave Ukraine permanently. But now, a record-low 9% say they want to leave.
Even as the West slapped Russia with economic sanctions after invading Ukraine, Russians remained upbeat about their local economic conditions.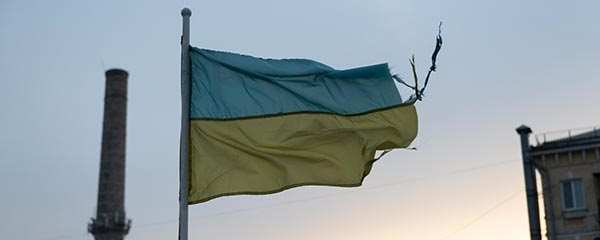 A year into the Russia-Ukraine war, public opinion in the U.S., Ukraine, Russia and neighboring countries reflects the political, security and humanitarian dimensions of the conflict.
Attitudes toward migrants warmed in 2022 among most of Ukraine's western neighbors, though these countries rank among the least accepting in the world.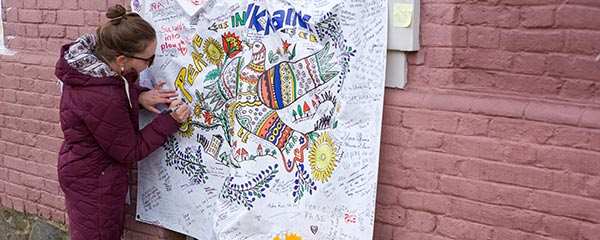 As the Russia-Ukraine war continues, most Americans support Ukraine in winning back its lost territory, even if that entails a prolonged conflict. Republicans remain more evenly split in their preferences.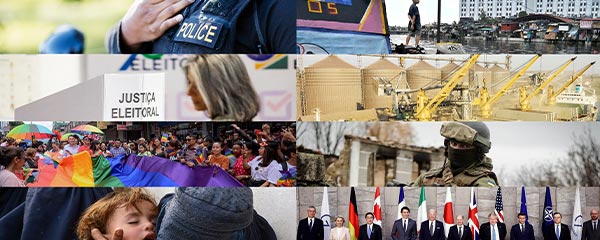 Gallup editors offer their picks for some of the most important world discoveries -- and most highly read international stories -- in 2022.
As the war escalates, a majority of Ukrainians (64%) expect to join NATO within a decade. While 54% approve of the job NATO is doing, 30% disapprove.