Israel
Explore Gallup's research.
American Jews remain both strongly Democratic in their political orientation and highly supportive of Israel.
Americans' views of Israeli Prime Minister Benjamin Netanyahu have changed little in 2019, with 40% viewing him favorably and 27% unfavorably.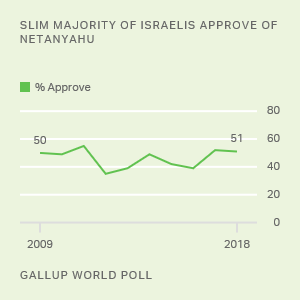 A slim majority of Israelis, 51%, approved of the job Prime Minister Benjamin Netanyahu was doing after news broke of his potential indictment.
More Americans are sympathetic to the Israelis in the Middle East conflict after being asked for their views on Israel and the Palestinian Authority.
Highly religious Americans, Jews and evangelical Protestants remain much more sympathetic to Israel than others in the U.S.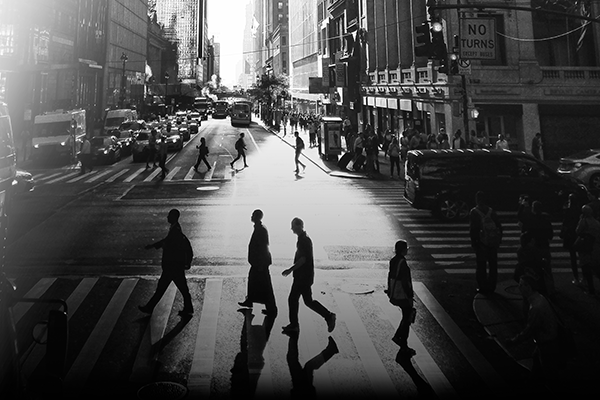 3 Billion Still Looking for Great Jobs
Americans in 1947 broadly supported a U.N. plan to partition the British Mandate for Palestine into two states -- one Arab, one Jewish.
The visit of Israeli Prime Minister Benjamin Netanyahu to the U.S. and his speech before Congress on Tuesday has underscored, if not exacerbated, the abundant political differences in elected officials' views of the prime minister and of Israel and the Middle East situation more generally.