COVID-19
Explore Gallup's research.
Your source for brief recaps of Gallup's latest articles on COVID-19, plus links to all prior content.
Explore all of Gallup's news articles on COVID-19, indexed by topic.
Don't lose your working moms, follow these seven steps to retain your best talent -- even during the pandemic.
A year after the pandemic took hold of the U.S., a majority of Americans say the situation is improving. Half expect the disruption to persist into 2022.
One year later, after 137,214 interviews, Gallup tells the story of American life over the past 12 months.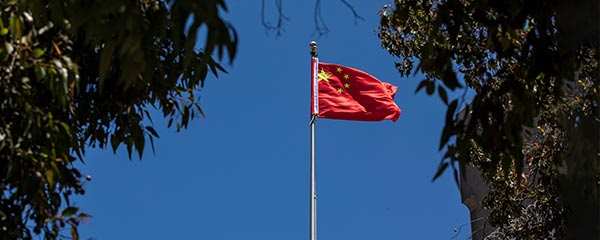 Americans' favorable ratings of China and Russia have reached new lows in 2021.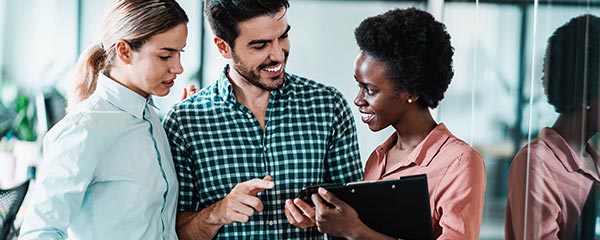 After the greatest fluctuation Gallup has recorded, employee engagement in 2020 finishes slightly above 2019 levels -- and 2021 starts even stronger.
After three months of decline, the percentage of Americans who are satisfied with the way things are going in the U.S. has increased to 27%, largely because Democrats are more satisfied.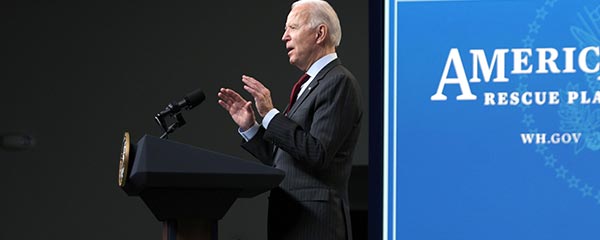 Although Gallup's Economic Confidence Index remains in negative territory, it rose eight points to -13 in February, largely because of Democrats' increased confidence after Joe Biden's inauguration.
Russia's already-stressed economy and institutions are facing more pressure amid the COVID-19 pandemic.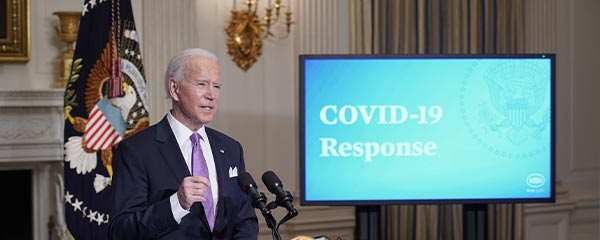 Two-thirds of Americans approve of President Joe Biden's handling of the coronavirus response, while smaller majorities approve of his overall job performance and his handling of the economy and foreign affairs.
Although we're not post-pandemic yet, Gallup's data and analysis on remote work can help guide your decision-making -- leading you and your teams forward.
Over half of U.S. adults say the disruption will last past mid-2021. But they are more optimistic, with fewer now saying the situation is getting worse.
Amid widespread concern about the economy and job losses, 93% of Americans -- including 98% of Democrats and 87% of Republicans -- support an initiative that would combine paid work with targeted training opportunities.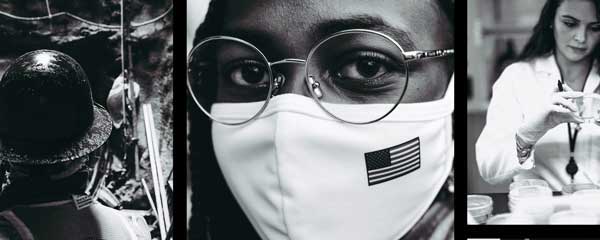 Download the report to understand how COVID-19 and the ensuing economic crisis have brought together an overwhelming majority of Americans, regardless of their political affiliation, on priorities for COVID-19 recovery.
The majority of U.S. employees are working remotely either all or some of the time, little changed in recent months. Although slightly more of them appear ready to return to their workplaces, the majority want to stay remote long-term.
In the U.S., 66% of adults are dissatisfied with how the vaccination process is going.
Most Ecuadorian voters heading to the polls this weekend say their lives have been affected by the coronavirus situation, including 39% who say they lost their jobs or businesses during the pandemic.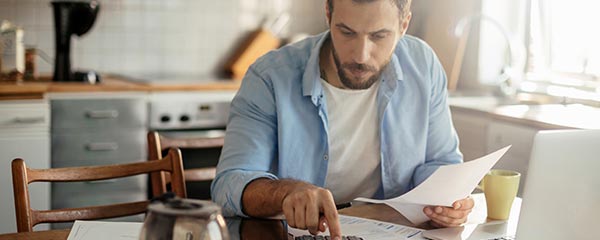 The percentage of Americans who say they are financially better off than they were a year ago is down 24 points from this time last year to 35%, the lowest reading since 2014.
One of the most enduring effects of the COVID-19 pandemic is its impact on K-12 students. The Barr Foundation commissioned Gallup to conduct a survey to understand how COVID-19 and remote learning has affected high school students in Massachusetts.