Politics
Explore Gallup's research.
Americans estimate 62% of the news they see in newspapers, on TV and hear on the radio is biased, 44% of it is inaccurate and 39% is misinformation.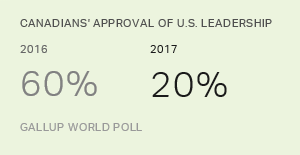 While Americans have very positive attitudes toward their fellow G7 nations, people in those countries have negative views of U.S. leadership.