Voter Enthusiasm and Turnout
Explore Gallup's research.
Four in 10 U.S. registered voters say they have already voted or plan to vote before Election Day, a higher proportion than in prior midterm elections.
A slim majority of U.S. registered voters say their representative in Congress deserves reelection, and 21% say most members do. Both figures are near the lows Gallup has measured in past midterm election years.
As the presidential campaign draws to a close, 69% of U.S. registered voters say they are more enthusiastic about voting than in prior years, and 77% think the stakes are higher.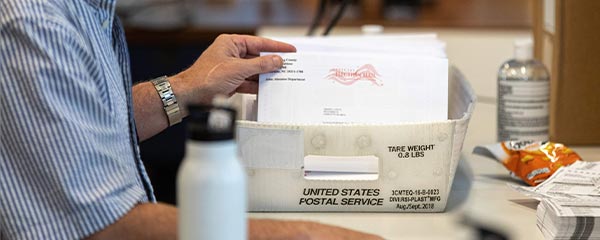 In stark contrast to recent election years, there is a wide partisan gap in voters' plans to vote early this election year, with Democrats far more likely than Republicans to say they will.
A key Gallup measure of Americans' propensity to vote suggests turnout is on pace to be similar to that in 2012 and 2016, while voter enthusiasm is higher.