World Poll
Explore Gallup's research.
This Fourth of July, nearly nine in 10 Americans are satisfied with their freedom.
Learn the true cost of a disengaged workforce and the potential implications for France's economy, even as productivity in the country thrives.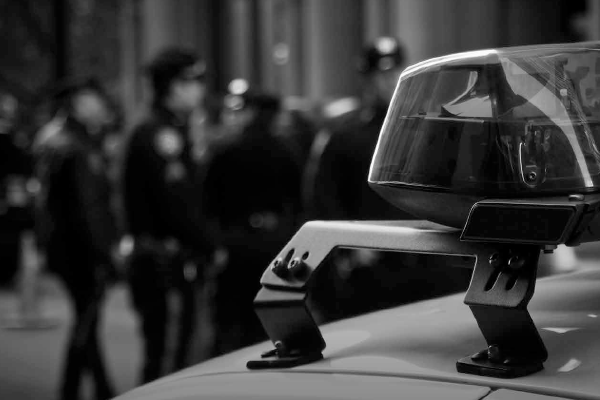 69% of adults worldwide have confidence in their local police.
About one in four U.S. adults say children aren't treated with dignity and respect, rising to nearly four in 10 among black Americans, highlighting the need to work much harder to ensure children can fulfill their potential.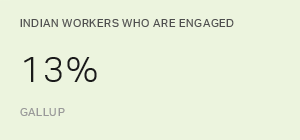 Learn how India's leaders can look to behavioral measures to increase engagement and achieve sustainable economic recovery.
Learn how business leaders in the UK can address the challenge of Brexit-related anxiety and inspire greater engagement among workers.
Jihad Fakhreddine, Gallup's Regional Director for the World Poll in MENA, and Iman Berrached discuss some of the issues women face in MENA.
Gallup's Regional Director for the World Poll in French-speaking Africa, Magali Rheault, shares her thoughts on the issues facing women in Africa.
Across European nations surveyed in 2016, more than three in four adults say domestic violence and sexual assault are "serious problems" in their country.
Gallup's Regional Director for the World Poll in Asia, Nicole Naurath, shares her thoughts on problems facing women in her region.
Gallup's Regional Director for the World Poll in former Soviet states, Neli Esipova, shares her thoughts on issues women face in her region.
Learn how German workers and managers can benefit from expanding management theory and practice to include engagement.
Gallup and Wellcome are working together to ask adults worldwide to share their thoughts about science and other issues relating to health.
All-time low: U.S. leadership approval drops 18 points in Trump's first year.
Telephone survey response rates are down across the survey research industry, requiring researchers to explore alternatives that supplement phone surveys.