From College to Life:
Relevance and the Value of Higher Education
This report, which includes combined findings from the first two installments in a three-part series, examines consumer perspectives on relevance among a nationally representative sample of 110,481 adults, aged 18 to 65, who are currently employed and have taken at least some college courses.
Results show that the more relevant people find their courses to be to their work and daily lives, the greater their belief that they received a high-quality education, that it was worth the cost, and that it contributed to their overall well-being.
Consumers who strongly agree that the courses they took are relevant to their careers and lives are:
63 percentage points more likely to strongly agree their education was worth the cost.
50 points more likely to strongly agree that they received a high-quality education.
18 points more likely to be considered "thriving" in their overall well-being than are those who strongly disagree.
However, this analysis reveals that only 26% of education consumers strongly agree that their education is relevant to their work and day-to-day life.
While these survey findings point to a glaring divide in the significance of relevance and the number of consumers actually experiencing relevant coursework, they also provide actionable insights that can inform scalable, research-based solutions -- especially when combined with other key learnings from across our research portfolio.
The final chapter of this series will expand on these concepts by engaging leaders in the field to identify barriers and provide specific solutions that will allow us to meet higher education consumers where they are. These practical insights will inform our collective work to transform higher education, including its reputation, customer relationships and role, in the present and future of work.
Report
Why Higher Ed?
Strada and Gallup Examine Consumers' Top Motives for Choosing Their Educational Pathways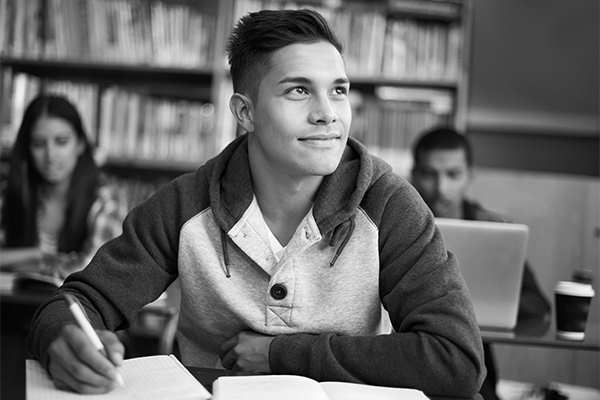 Report
2017 College Student Survey
A Nationally Representative Survey of Currently Enrolled Students
Report
Major Influence: Where Students Get Valued Advice on What to Study in College
Gallup and Strada Shed Light on Influencers of Education Decisions
Download the Full Report
To receive an email with a link to download this report, please fill out the form below. Someone from Gallup or Strada Education Network will receive this information and may contact you via email or phone about your interest in this topic and other Gallup products and services.