Polling Matters
Explore Gallup's research.
The economy and inflation are Americans' top concerns leading into the November midterm elections.
Despite reports of pandemic-era declines in test scores, parents of K-12 children remain just as satisfied with their children's quality of education as before.
While Americans' cigarette use is in steep decline, future changes in their use of marijuana and alcohol are uncertain.
The majority of Americans support higher taxes on the rich, as they have for years.
The recent Supreme Court decision on abortion highlights the increasing power of state legislatures, a shift Americans tend to endorse.
Americans have negative views of the state of moral values in the nation, but at the same time have become more accepting of a variety of moral behaviors.
Inflation has become Americans' top concern, both nationally and in terms of their personal financial situation. What they want to do about it is less clear.
Americans' personal religiosity is significantly related to their abortion attitudes, even after controlling for religious and political identity and other demographic variables.
National public opinion polling retains significant value in an era of increased political polarization.
Recent union organizing activity is occurring in an environment in which two-thirds of Americans approve of labor unions in concept, but less than 10% of Americans are union members.
Newly confirmed Supreme Court Justice Ketanji Brown Jackson will be the second Protestant on the court, along with one Jewish justice and six Catholics.
The $5.8 trillion Biden administration budget proposal can be profitably analyzed in the context of American public opinion.
Americans are strongly supportive of Ukraine and overwhelmingly favor economic sanctions against Russia.
Americans' generally positive views of the military provide context for several aspects of an increased focus on defense-sector investment resulting from the war in Ukraine.
Americans' level of dissatisfaction on some issues doesn't always line up with their views on how much of a priority those issues are for the government.
Data suggest that increasing trust in the federal government could have a positive impact on COVID-19 outcomes.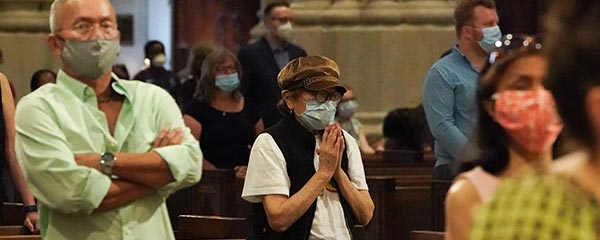 New Gallup data add evidence for the long-established connection between individual religiosity and wellbeing in the U.S.
Hispanic Americans' party identification continues to skew significantly Democratic, with few signs of long-term change.
Few Hispanic Americans prefer the term "Latinx" even as controversies have emerged over its use.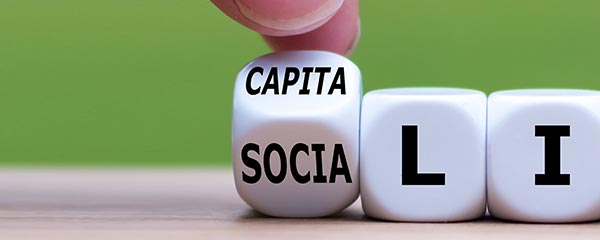 Americans' views of socialism and capitalism are more complex than they might seem at first glance. Discover why.