Elections
Explore Gallup's research.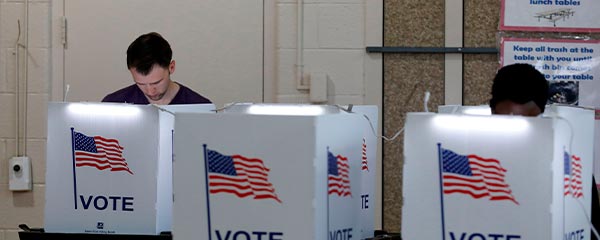 Americans have become more supportive of abolishing the Electoral College since 2019, as 61% overall now hold this view, including 89% of Democrats and 23% of Republicans.
Research in 2016 demonstrated the power of a single narrative theme -- emails -- in defining Hillary Clinton's candidacy in the minds of voters.
A solid majority of Americans do not want political campaigns to be able to micro-target them through digital ads.
Gallup findings over the past decade reveal that the years from 2010 to 2019 encompassed some revolutionary changes in public opinion.
Bernie Sanders' proposal to tax public companies whose CEO pay is much higher than the pay of their average worker fits well with U.S. public opinion.