Ethics and Morals
Explore Gallup's research.
About one in 10 LGBT adults in the U.S. are married to a same-sex spouse, and a slightly smaller proportion have a same-sex domestic partner.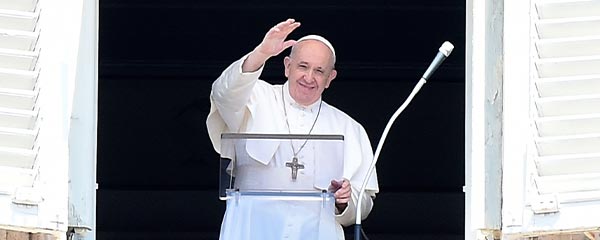 While Pope Francis' comments supporting same sex civil unions were a drastic shift in Catholic church guidance, U.S. Catholics have supported gay marriage for about a decade.
Most Americans favor abortion being legal to some degree, but there is wide disagreement about the extent.
Black Americans have become more liberal on abortion rights, but they remain less so than is the case among Democrats overall.
With a culture based on strong ethics, integrity, and compliance, you can help prevent ethical or legal risks to your organization.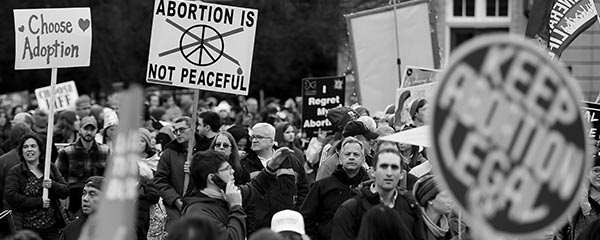 Americans' views on abortion have been stable over the past year, with the public remaining closely divided on the issue: 48% call themselves "pro-choice," and 46% say they are "pro-life."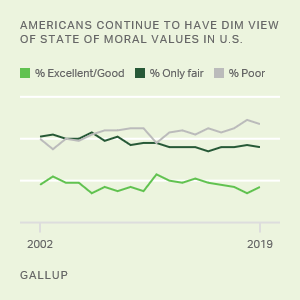 Fewer than 20% of Americans continue to rate the state of moral values in the U.S. as excellent or good and nearly eight in 10 say they are getting worse.
By failing to include an exception for cases of rape or incest, the Alabama anti-abortion bill is out of step with the views of most Americans.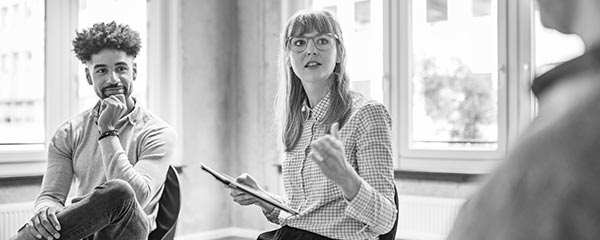 Millennials are taking on more leadership roles at work. Learn how they're uniquely positioned to make the workplace more diverse and inclusive.