Food
Explore Gallup's research.
The World Food Programme's new Gender Equality for Food Security measure bridges the gender data gap in food security data at an extremely critical time.
Americans are more likely to say their diet and exercise routines have changed for the worse than the better amid the coronavirus situation. Still, more say diet and exercise are unchanged.
Many Americans may enjoy the vegetarian options now available in restaurants, grocery stores and on airplanes. But how many true vegetarians are there?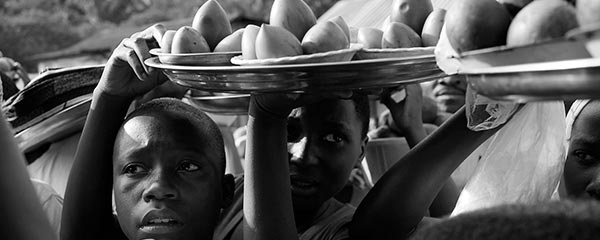 The FAO's microdata on the prevalence of moderate and severe food insecurity are now open to researchers, policymakers and others.
USDA researchers recently used the FAO's Food Insecurity Experience Scale to identify the common determinants of food insecurity in 134 countries.
Financial inclusion -- savings services, in particular -- may help battle food insecurity, according to the Food and Agriculture Organization of the U.N.
In 1886, the U.S. government imposed a tax on butter's competitor, margarine, to support the dairy industry. By 1948, 69% favored repealing this tax.