Judiciary and Law Enforcement
Explore Gallup's research.
While 56% of White adults in the U.S. say they are confident in the police, far fewer Black adults (19%) say the same. The police elicit the largest racial gap in confidence among 16 institutions tested.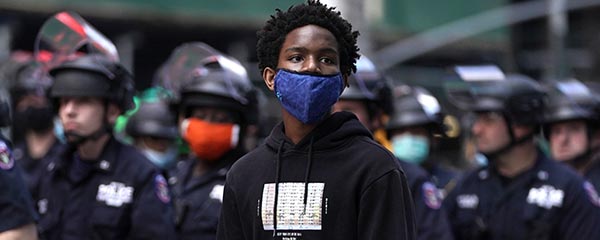 The Center on Black Voices will release its Law Enforcement series this summer, detailing Americans' thoughts on police and prescriptions for reform.
Among fragile community residents, 43% say they know "some" or "a lot" of people who have been treated unfairly by the police.
Chicago's high crime rate ravages the city's low-income neighborhoods, where 68% of residents would like the police to spend more time. However, most residents (60%) also say the police are viewed negatively in their area.
Gallup editors compile big findings from the 2017 Governance survey, examining how the U.S. is being governed and how it might be improved.