Law and Order
Explore Gallup's research.
Amid their ongoing political crisis, Venezuelans have also been dealing with a mounting humanitarian crisis.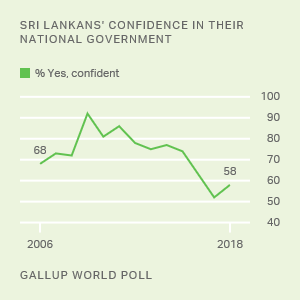 Sri Lankans' confidence in their national government was already slipping ahead of the deadly Easter Sunday church bombings.
Americans from different racial and socioeconomic backgrounds don't share the same sense of security. The same is true for men and women.
Americans living in lower-income households feel about as safe as people living in some developing countries.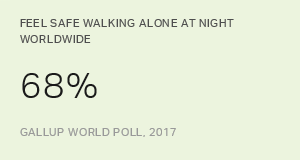 Counter to what people might read, see and hear on the news, Gallup's global polling shows the majority of people on the planet feel pretty safe.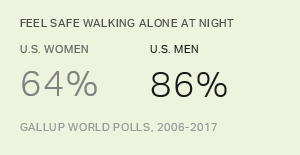 Gallup data suggest that a lot of work remains to "make gender inequality history" in regard to women's safety -- even among the G7 powerhouses.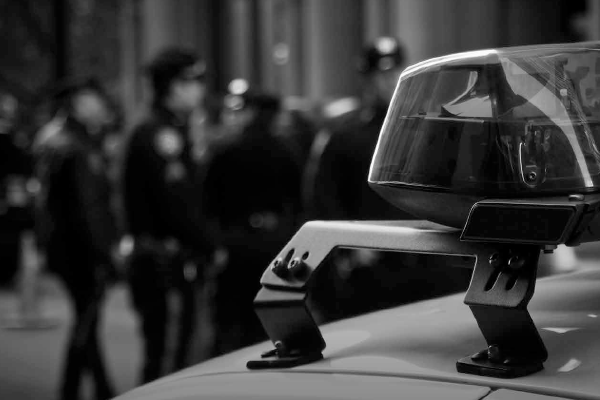 69% of adults worldwide have confidence in their local police.