Crime
Explore Gallup's research.
Among fragile community residents, 43% say they know "some" or "a lot" of people who have been treated unfairly by the police.
Learn what percentage of Americans have been victimized by any of seven types of conventional crime in the past year, and what the rate is for violent crime.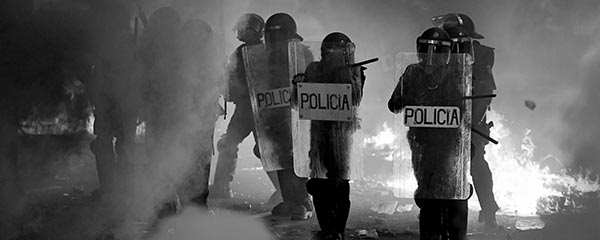 In 2018, 69% of people worldwide said that they feel safe walking alone at night where they live, and 68% said they have confidence in their local police.
Examine insights toward building a more secure world.
Chicago's high crime rate ravages the city's low-income neighborhoods, where 68% of residents would like the police to spend more time. However, most residents (60%) also say the police are viewed negatively in their area.
A new CAO/Gallup study finds that half of black residents living in U.S. fragile communities say they know "some" or "a lot" of people who were unfairly sent to jail.