Element 7 Opinions Count
Explore Gallup's research.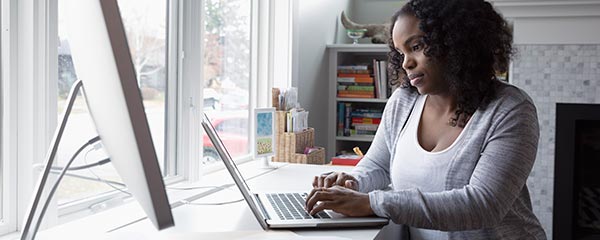 Remote workers can feel lonely and isolated, but it's not typical and it is preventable if leaders and managers focus on supporting their engagement.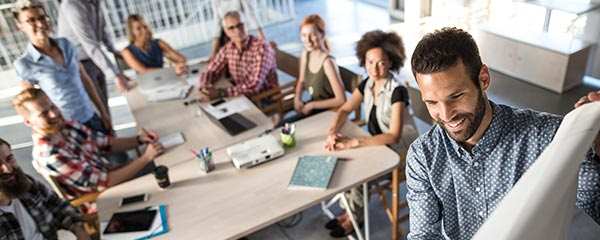 Learn how to lead productive and engaging meetings. The kind of meetings that make people actually want to show up.
Worker burnout and stress cost German employers more than 9 billion euros in lost productivity annually.
Burnout affects an estimated 2.7 million German employees. Better managers are the key to preventing this feeling.
35% of U.S. Managers Are Engaged in Their Jobs
U.S. employees with female bosses are more engaged than employees with male bosses. Female managers are also more engaged at work.
It matters a lot to employees if their opinions count. That's because people work much harder at something that is at least partly their own idea, according to the authors of 12: The Elements of Great Managing.
Gathering employee feedback is essential for any organization, but what matters most is that executives take action on that feedback. If you handle that follow-up right, your employees will be far more productive -- and your business much more profitable. Here's how to manage those critical next steps.
Soon after assuming responsibility for a Best Buy store, one of Eric Taverna's big challenges was to harness the energy of his employees. His approach -- and its positive, long-term effects -- offer lessons to managers across all industries on how to build a committed workforce.
Dietitians at St. Mary's/Duluth Clinic Health System were at a crossroads. Their team didn't have enough people and felt ignored. Their workspace was "dismal." A few were quietly threatening to resign. Here's how one manager attacked this problem and raised employee engagement from average to extraordinary -- in just a year.
For "Generation X" employees, the workplace used to offer seemingly limitless opportunity. Then the 1990s bubble burst, and these young workers started confronting harsh reality. But all isn't lost for these twenty- and thirty-somethings: Gallup's latest U.S. Employee Engagement Index survey offers insights into how companies can re-energize the young and the restive.
The country has a big management problem on its hands: More than 80% of British workers lack any real commitment to their jobs, and a quarter of those are "actively disengaged," according to a recent Gallup survey. This alarming fact has led to low employee retention, high absentee levels, and low productivity. What's worse, the situation hasn't improved over the past couple of years.
Some managers inspire excellence. Some inspire loyalty. But a very few, such as Diane Marinacci at the federal General Services Administration, inspire people to the highest quality of work, the sincerest forms of loyalty, and passionate engagement. Find out what makes Marinacci so special, and successful.
Gallup's latest national survey finds Singapore's workforce to be one of the world's most disengaged. What does the country need? Better front-line managers.
Thailand's Prime Minister has urged his country's industrialists to improve productivity and quality amid increasingly tough global competition. This is a tough challenge for any company. The first solution that comes to mind -- investing in new technology and machinery -- is only open to financially strong firms. A better solution is to harness a company's human potential.
When corporate leaders say, "Our people are our most valuable asset," they're usually expressing an emotion, not citing evidence. But at B&Q, Europe's largest home improvement retailer, the importance of people is a matter of quantifiable fact. B&Q has amassed statistically valid proof that engaged employees are key to greater productivity and customer engagement, and, by extension, higher profits.
Customer loyalty is at the core of the "value creation" proposition. High loyalty scores bode well for future growth. But what exactly is customer loyalty? How does loyalty relate to engaging customers? And what role does your sales force play in generating customer loyalty and engagement?
The next few weeks and months may be the most challenging time in any manager's career, as employees cope with the horrific events of September 11. Companies that have done the best at managing difficult situations have used these strategies to keep employees engaged during turbulent times.
All employees want to feel that they are making significant contributions to their workplaces. The ways organizations hear and process employees' ideas will shape, to a large degree, whether or not they feel valued for their contributions.