Health Habits
Explore Gallup's research.
Americans who are confident that social distancing saves lives are much more likely than those less confident to practice substantial social distancing.
Most Americans are confident that social distancing saves lives during COVID-19, though pockets of skepticism remain.
The World Food Programme's new Gender Equality for Food Security measure bridges the gender data gap in food security data at an extremely critical time.
Americans practicing social distancing have 90% fewer contacts with other people per day than those who are not attempting the practice.
The percentage of Americans who say they have worn a mask outside of their homes has increased sharply from 38% to 62% in the past week.
Avoiding small gatherings and public transportation such as planes, buses, subways or trains has become the norm for more than eight in 10 Americans.
Three in four Americans say they have completely (28%) or mostly (47%) isolated themselves from people outside their household.
Americans are more likely to say their diet and exercise routines have changed for the worse than the better amid the coronavirus situation. Still, more say diet and exercise are unchanged.
Before the COVID-19 pandemic, nearly all residents living in the world's largest lockdown -- India -- trusted their medical professionals and their advice.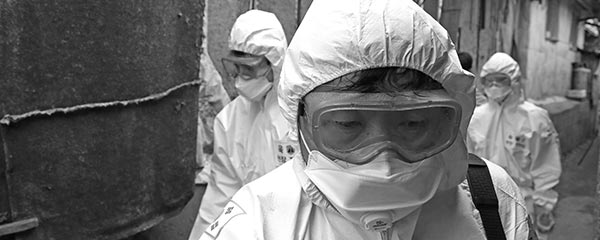 The trust people have in the medical advice they receive is important as the world scrambles to combat coronavirus. But whom do people trust most for it?