Individual Performance
Explore Gallup's research.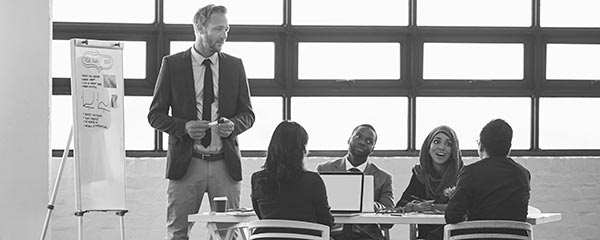 Did you know your culture may be the reason you aren't getting your top 20% of candidates? Learn if yours is helping or hurting your talent pool.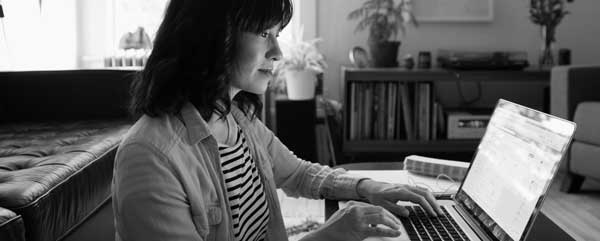 Learn the three biggest mistakes companies make when introducing digital culture initiatives.
Learn why institutional experiences are crucial to building a great culture at your organization and how to make the most of them.
Some of the discoveries Gallup made in 2015 about managers and their employees could shape workplaces for years to come.
After reviewing data from 550 organizations and 2.2 million employees, Gallup has determined that only 50% of employees strongly agree they know what is expected of them at work.
35% of U.S. Managers Are Engaged in Their Jobs
Our unconscious gestures and expressions affect business, says MIT Professor Alex Pentland. In this interview, he describes what "honest signals" are, how they work, why they can't be controlled, and how these involuntary signals change our perceptions of risk, reward, and trust.
Self-branded people are of tremendous value to all kinds of organizations, according to a marketing expert. Indeed, he argues that constructing your personal brand may be the best thing you can do for your workplace and for yourself -- especially now.
Now is as good a time as any to be thinking about your personal brand identity. With so many people worrying about their real market value and millions looking for work, having a strong personal brand has become an urgent priority.
Almost daily, companies are cutting workers, and morale and productivity are suffering as a result. In this environment, a strengths-based approach is vital because it creates hope, opens the doors to untapped potential, and brings out the best in people and in companies.
When Gallup analyzed high-performing workgroups to understand what drives their success, one of the dozen elements that emerged as most important was the statement "This last year, I have had opportunities at work to learn and grow." Decades of research reveals that employees give more of themselves when they feel a sense of progress rather than feeling stagnant, according to the authors of 12: The Elements of Great Managing.
This element is measured by the statement "In the last six months, someone at work has talked to me about my progress." Some people think a performance review will suffice. But it's not nearly enough, write the authors of 12: The Elements of Great Managing.
George Borst, president and CEO of Toyota Financial Services, had a daring plan for leading TFS through an expansion of its customer base and product line. But that required transformation in every aspect of his organization -- new people, infrastructure, knowledge, and skills. Some of the changes offered fresh opportunities, but others presented big problems. What's more, the expansion required Borst to discover new methods of leadership. Here's how he successfully transformed his organization -- and, in the process, himself.
Measured by the statement "I have a best friend at work," this element has proven to be incredibly controversial to executives. But those business leaders who think friendships are none of their business don't understand human nature, according to the authors of 12: The Elements of Great Managing.
There isn't a perfect route to employee engagement, a single path that passes from manager to employee to productivity to profit. Instead, there are as many effective ways to manage people to attain high performance as there are great managers. Want proof? Here's the story of two managers with very different styles, both of whom have become highly successful with the same company, Mars Incorporated.
It's summed up this way: "My associates or fellow employees are committed to doing quality work." This means that managers should make sure that their teams aren't infiltrated by slackers, who can hurt performance and undermine the morale of those determined to do their jobs to excellence.
The need to feel a connection to a larger cause is very important to most employees. In fact, believing that "the mission or purpose of my company makes me feel my job is important" is a primary motivator, according to the authors of 12: The Elements of Great Managing.
It matters a lot to employees if their opinions count. That's because people work much harder at something that is at least partly their own idea, according to the authors of 12: The Elements of Great Managing.
Why are mentors such a powerful influence on their protégés? "Human see; human do" is a fundamental part of our wiring, write the authors of the New York Times bestseller 12: The Elements of Great Managing.
Why does it matter so much to employees that someone at work cares about them? It's because their need for bonding extends far beyond their homes, churches, and neighborhoods, according to the authors of the New York Times bestseller 12: The Elements of Great Managing.