Moral Issues
Explore Gallup's research.
Whether reflecting the remnants of the pandemic or the difficulty of inflation, Americans remain sour about the state of the union.
Americans have negative views of the state of moral values in the nation, but at the same time have become more accepting of a variety of moral behaviors.
Most Americans favor abortion being legal to some degree, but there is wide disagreement about the extent.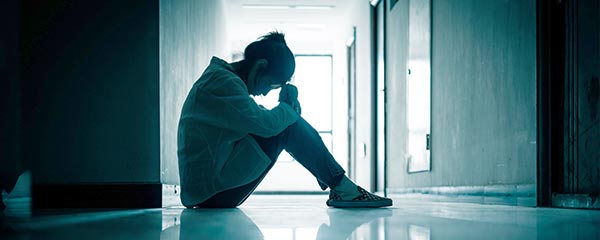 A record-high 50% of Americans say the state of moral values in the U.S. is poor, while 37% think it is fair and 13% excellent or good.
Birth control and divorce remain the most morally acceptable of 19 issues measured, and extramarital affairs and cloning humans the most morally wrong.
Twenty-seven percent of U.S. voters say candidates for major offices must share their views on abortion to get their vote, the highest in any election year.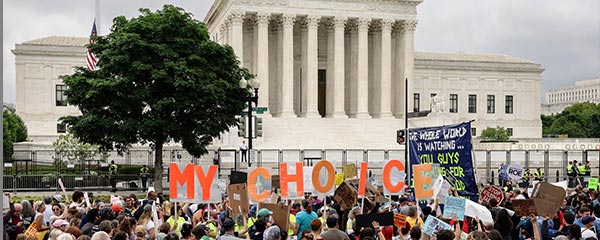 A poll conducted mostly after news broke that the Supreme Court may overturn Roe v. Wade finds an uptick in support for abortion being broadly legal.
Seventy-one percent of Americans say they support legal same-sex marriage, a new high in Gallup's trend.
Gallup finds that 10% of LGBT adults in the U.S. are married to a same-sex spouse, and another 6% live with a same-sex partner.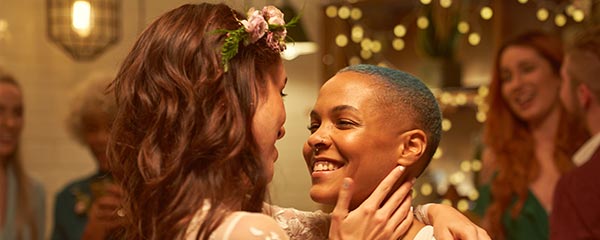 Americans' views on the moral acceptability of sexual behavior and marriage have shifted significantly over the past 20 years.
Americans' negative view of the state of moral values has changed little in the past year -- but this masks sharp shifts among partisans.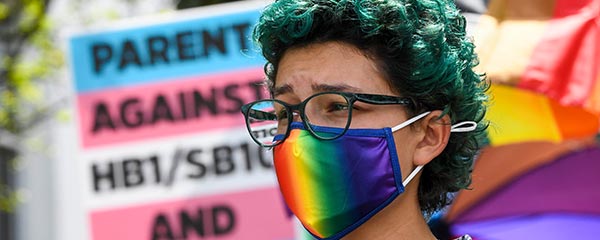 Americans are divided in their views of the morality of changing one's gender, with 51% saying it is morally wrong and 46% saying it is morally acceptable.
Nearly six in 10 Americans oppose overturning Roe v. Wade, similar to their stance since 1989. Laws banning abortion after 18 weeks, in the case of fetal disability or once a heartbeat is detected, also spark majority opposition.
A record-high 47% of U.S. adults think abortion is morally acceptable, while 46% believe it is morally wrong. U.S. adults are also split in their self-identification as "pro-life" or "pro-choice."
U.S. support for legal same-sex marriage continues to grow, now at 70% -- a new high in Gallup's trend dating to 1996.
While Americans support transgender military service, a majority believe birth gender, rather than gender identity, should govern participation in sports.
About one in 10 LGBT adults in the U.S. are married to a same-sex spouse, and a slightly smaller proportion have a same-sex domestic partner.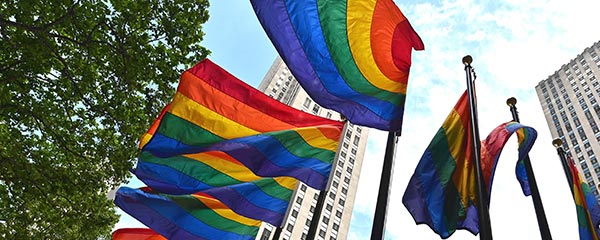 Gallup finds 5.6% of U.S. adults identifying as lesbian, gay, bisexual or transgender, with the majority of them saying they are bisexual.
Twenty-nine percent of U.S. adults say it is very important for a couple who has a child together to be married, down from 38% in 2013 and 49% in 2006.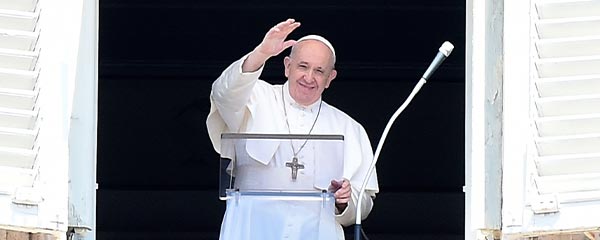 While Pope Francis' comments supporting same sex civil unions were a drastic shift in Catholic church guidance, U.S. Catholics have supported gay marriage for about a decade.