Organizational Performance
Explore Gallup's research.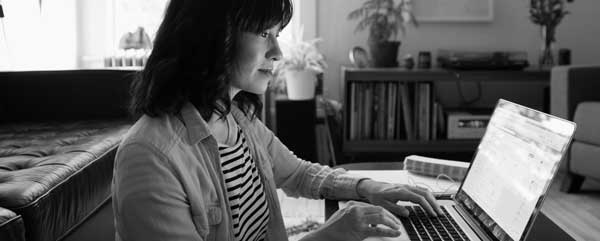 Learn the three biggest mistakes companies make when introducing digital culture initiatives.
Learn why institutional experiences are crucial to building a great culture at your organization and how to make the most of them.
What trends and topics shaped the workforce in 2017? Gallup editors share their picks for the top articles from the past year.
51% of employees are actively looking for a new job or watching for new job openings.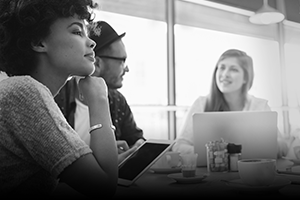 71% of millennials are either not engaged or actively disengaged at work
The two firms have created the Organizational Science Initiative, which aims to offer the world's most comprehensive analytics on employee engagement and organizational health.
35% of U.S. Managers Are Engaged in Their Jobs
Under the leadership of a visionary general, USAA fosters high employee engagement in the service of its military members. In this interview, he explains how.
How the bank's investment in development, engagement, and inclusion has proven to be good for employees, customers, and the bottom line.
Like many companies, retailer ANN INC. didn't know which was more crucial for high-performing managers and employees. A Gallup study offered illuminating answers.
Walgreens' Healthcare Clinics can treat dozens of minor medical problems before they turn into major health issues. And they're doing it while engaging patients at an almost unheard-of rate.
This Singapore bank -- a regional powerhouse with an impressive growth record -- is unlocking value for Asia. Its CEO, Piyush Gupta, explains how.
Taj Hotels knows it can maintain its extremely luxurious brand identity only if its workforce around the world is engaged. Here's how the company does it.
Bank products and services are nearly identical all over the world. Krungsri Bank decided to stand out by making things simpler for customers -- and making that change was no easy task.
WSFS CEO Mark Turner says selecting the right people -- those focused on relationships and teamwork -- has helped his bank prosper while others failed during the recession.
WSFS CEO Mark Turner says building a strategy on employee engagement helped keep the bank alive during the recession. In this candid interview, he explains how.
So says Nationwide's CEO -- and great executives know how to inspire both. Here, Steve Rasmussen tells how his company builds workplace engagement among all kinds of employees.
Mentor, train, and develop your managers, says Raad Al-Saady, an executive at one of Saudi Arabia's biggest companies. But if they don't improve, neither will the company.
Like many healthcare organizations, Cleveland Clinic has undergone profound changes. With effective management, it has emerged stronger -- and with more engaged employees and a renewed emphasis on patient care.