Political Parties
Explore Gallup's research.
Americans' approval ratings of President Joe Biden and Congress remain stable at 54% and 31%, respectively.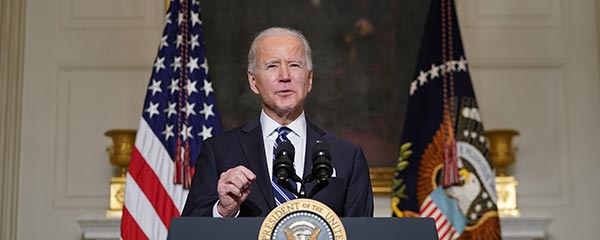 A slightly diminished 56% majority of Americans, compared with a year ago, think the U.S. government is doing too little to protect the environment, while 15% say it is doing too much and 29% think its actions are about right.
The nine-percentage-point Democratic advantage in party identification and leaning in the first quarter of 2021 is the largest since 2012.
Americans' ratings of their leaders' responses to the pandemic show a decline in state governors' scores since last June.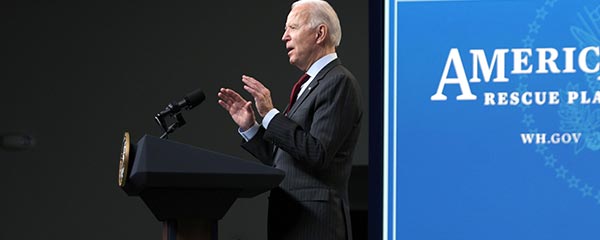 Although Gallup's Economic Confidence Index remains in negative territory, it rose eight points to -13 in February, largely because of Democrats' increased confidence after Joe Biden's inauguration.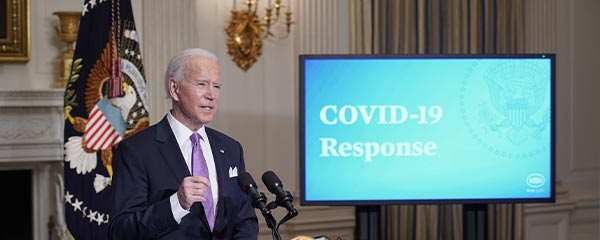 Two-thirds of Americans approve of President Joe Biden's handling of the coronavirus response, while smaller majorities approve of his overall job performance and his handling of the economy and foreign affairs.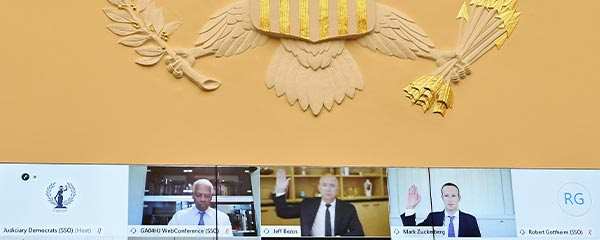 Americans' views of large technology companies have become significantly more negative over the past 18 months, and the public's calls for increased government regulation of these businesses has risen.
Amid widespread concern about the economy and job losses, 93% of Americans -- including 98% of Democrats and 87% of Republicans -- support an initiative that would combine paid work with targeted training opportunities.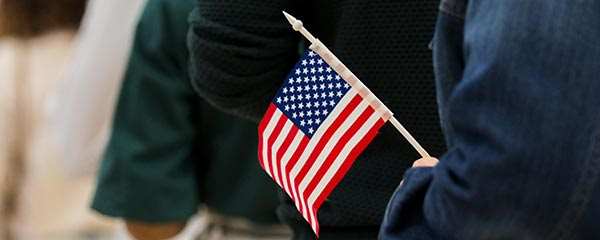 Sixty-two percent of U.S. adults believe a third political party is needed, the highest in Gallup's trend by one percentage point.
Americans' opinion of the Republican Party has declined since November, with 37% now viewing it positively, compared with 48% who have a positive opinion of the Democratic Party.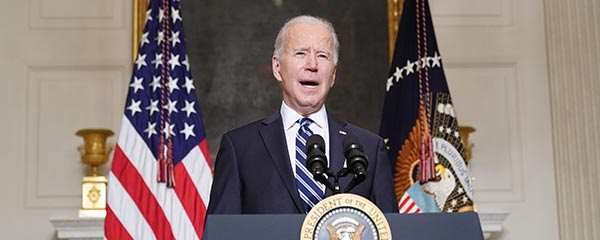 Joe Biden's initial job approval rating is 57%, slightly below the 60% historical average for elected presidents since World War II.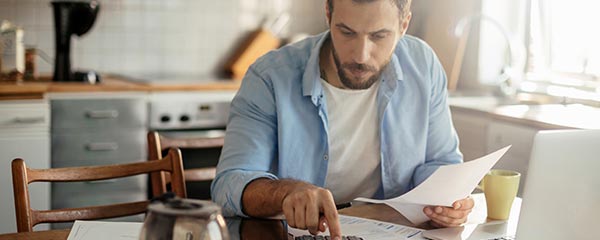 The percentage of Americans who say they are financially better off than they were a year ago is down 24 points from this time last year to 35%, the lowest reading since 2014.
Republicans' confidence in the economy and views of the job market worsened in January as their party was facing four years of a Democratic president.
Two-thirds of Americans approve of Joe Biden's presidential transition, and 39% rate his Cabinet appointments as "outstanding" or "above average."
President Donald Trump's last job approval rating is a personal low 34%. He averaged 41% job approval in office, a record low by four points.
Americans continue to be far more positive about their state governors' leadership on COVID-19 than President Trump's or the CDC's, but governors' ratings were down in December.
Americans' ideological stance was about the same in 2020 as in 2019, with conservatives and moderates the leading groups, and slightly fewer identifying as liberal.
Although Americans' party preferences varied over the course of 2020, the average for the year was similar to what it was during the previous four years.
Majorities of Americans expect the Biden administration will be able to accomplish 10 of 15 specific common national and foreign policy goals.