Political Parties
Explore Gallup's research.
Americans are most likely to see President Joe Biden as likable and intelligent, among seven personal characteristics, and least likely to be defined as a strong leader or an effective manager.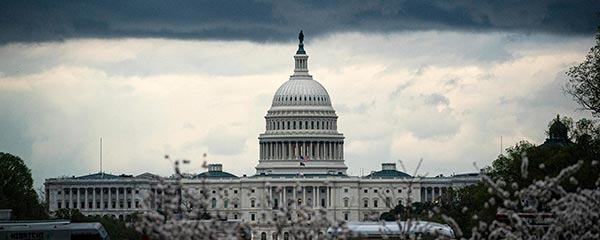 Americans' rating of Congress has fallen to 18%, the lowest point in more than a year, which is largely owed to a 10-point decline among Democrats.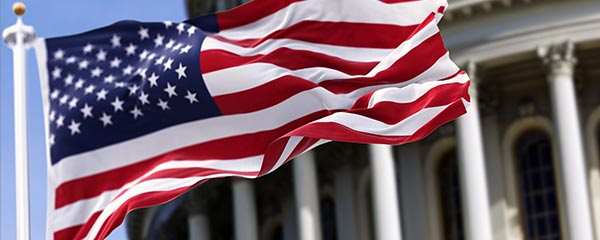 None of the major political events of recent years has altered where Americans place themselves on the ideological spectrum from liberal to conservative.
Although the U.S. political party affiliation average for 2021 was similar to prior years, the country shifted from a nine-point Democratic preference early in the year to a five-point Republican advantage near the end.
Of 11 prominent federal government officials, Chief Justice John Roberts is the best rated by Americans and the only one with the approval of all party groups.
Americans' positive ratings of capitalism (60%) and socialism (38%) are unchanged over the past two years, though their ratings of big business are slightly less positive (slipping six percentage points to 46%).
Americans are paying closer attention to political news this fall than is usual for a year in which there is no presidential election. Republicans maintained their election-year focus on the news, while Democrats shifted their gaze.
Americans' view that local crime has gotten worse in the past year has jumped 13 percentage points to 51%, the highest in over a decade.
The recent Virginia and New Jersey state elections played out in the context of broad, national trends relating to the mood of the nation, the economy and the role of government.
Americans' confidence in the economy continues to weaken, and their mentions of economic issues as the nation's top problem are rising. Meanwhile, a record-high 74% now say it is a good time to find a quality job.
Congress' approval rating has fallen to its lowest level of the year, mainly because rank-and-file Democrats have turned negative.
The struggle congressional Democrats have had in passing a national infrastructure bill is consistent with the party's ideological diversity. Liberals enjoy recent momentum in the party, but Democrats are still divided on economics.
Americans' trust in the media to report the news fully, accurately and fairly has edged down four points to 36% since last year, making it the second-lowest reading in Gallup's trend.
Americans give the Republican Party significant advantages for keeping the U.S. safe from international threats and keeping the country prosperous.
Americans' opinions of the two major U.S. political parties are now similar after the Democratic Party had a significant advantage earlier this year.
President Joe Biden's job approval rating has reached another low point in his presidency. The overall drop in approval is driven largely by political independents.
Americans' economic confidence has fallen back to levels seen early this year, as more sense the economy is getting worse.
Americans' satisfaction with the direction of the U.S. has dropped to 23%, while mentions of COVID-19 as the nation's top problem surge.
U.S. investors' awareness of sustainable investing has been at a low level over the past 18 months, while their interest has waned slightly.
Republicans have lost significant confidence in big business and large technology companies over the past year. Democrats' confidence in big business, while still negative, has improved.