Supreme Court
Explore Gallup's research.
Americans' trust in the judicial branch has sunk further in the past year, and the Supreme Court's job approval rating is tied for the low in Gallup's trend.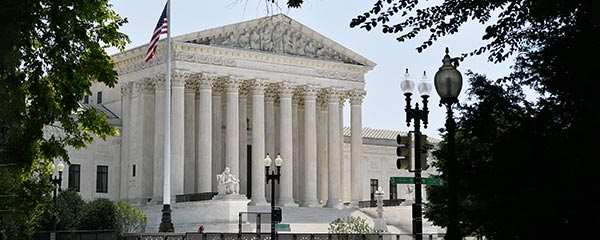 In the wake of key decisions by the U.S. Supreme Court, the public's approval of its job remains little changed overall but with record-high division among partisans.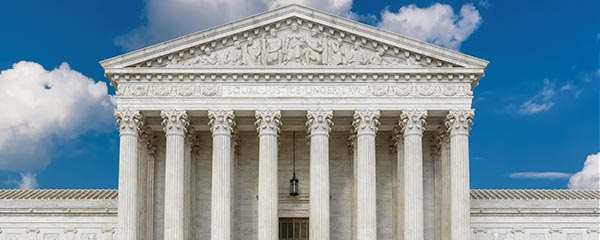 Confidence in the U.S. Supreme Court is down 11 percentage points this year, falling to a new low of 25%.
Newly confirmed Supreme Court Justice Ketanji Brown Jackson will be the second Protestant on the court, along with one Jewish justice and six Catholics.
Fifty-eight percent of Americans want the Senate to confirm judge Ketanji Brown Jackson to the U.S. Supreme Court, tied for the highest initial support for a nominee in Gallup's trends.
Of 11 prominent federal government officials, Chief Justice John Roberts is the best rated by Americans and the only one with the approval of all party groups.
Forty percent of Americans approve of the job the U.S. Supreme Court is doing, down nine points since July and a new low approval rating in Gallup's trend.
Approval of the U.S. Supreme Court has declined to 49% after reaching a 10-year high of 58% a year ago.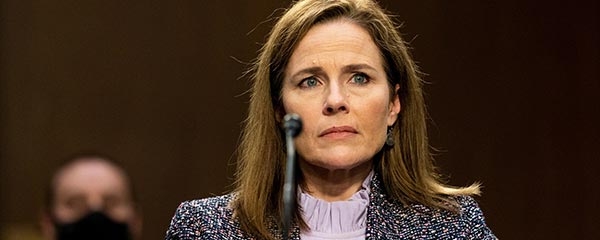 A slim majority of Americans support Amy Coney Barrett's nomination to the U.S. Supreme Court, and 46% oppose it.
A plurality of Americans (42%) say the ideological makeup of the U.S. Supreme Court is "about right," while about one in three (32%) say the high court is "too conservative" and 23% say it is "too liberal."
Nearly nine in 10 Americans watched the 1991 nationally televised hearings of Anita Hill and Clarence Thomas; six in 10 said they were bad for the country.