Supreme Court
Explore Gallup's research.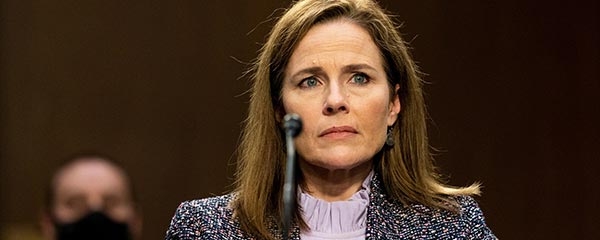 A slim majority of Americans support Amy Coney Barrett's nomination to the U.S. Supreme Court, and 46% oppose it.
A plurality of Americans (42%) say the ideological makeup of the U.S. Supreme Court is "about right," while about one in three (32%) say the high court is "too conservative" and 23% say it is "too liberal."
Nearly nine in 10 Americans watched the 1991 nationally televised hearings of Anita Hill and Clarence Thomas; six in 10 said they were bad for the country.