Talent-Based Hiring
Explore Gallup's research.
Learn how to create an exit interview that reveals why your best people are leaving and how you can use the data to keep your other star employees.
Learn why cognitive bias is hurting your promotion and succession decisions and how to create a plan that relies on data, not perception.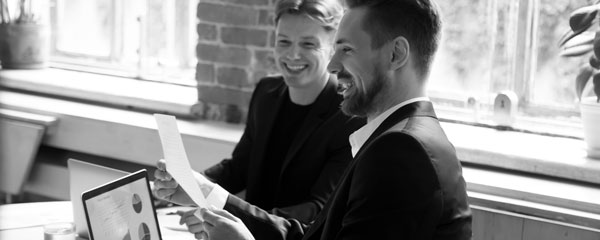 Find out how legacy IT companies' talent and product strategies need to evolve in the face of new, agile competitors.
Discover how to transform your new hires into brand-loyal employees who will advocate for your brand and draw in more talent.
Understand an employee's emotional journey to increase engagement and encourage a positive onboarding experience.
Having data doesn't make your organization data-driven. Learn how using the right analytics positions HR leaders to create a data-driven culture.
Learn what one of the world's most successful companies does differently to recruit, select and develop top talent.
Male or female, the majority of German managers fail to engage their employees. The fix? Leaders must turn their focus toward talent.
What trends and topics shaped the workforce in 2017? Gallup editors share their picks for the top articles from the past year.
Companies can recognize talent, but it's nearly impossible to maintain a flawless hiring record -- yet some businesses get close.
Why is there a "talent shortage" when millions of Americans are looking for good jobs? It's time to change how companies hire.
What do women and millennials want from the workplace? Gallup.com covered these and other hot topics in 2016.
By studying top performers and developing analytical hiring processes, companies can keep their hiring biases in check.
All people have unconscious biases, and they affect hiring decisions. Companies need a systematic approach to talent recruitment.
Key findings from Gallup's major study of companies that have implemented strengths-based management practices.
As executives rethink short-term security and long-term growth, many are making employee engagement a core performance strategy.
Millennials are the generation in the workplace most likely to look for and change jobs. What do they want from an employer?