From College to Life:
Relevance and the Value of Higher Education
This report is the first in a three-part series examining how college courses affect consumer perceptions of the value and quality of their education as well as their general well-being.
Perspectives were gathered from a nationally representative sample of 78,091 adults, ages 18 to 65, who are currently employed and have taken at least some college courses. Two key questions in the Strada-Gallup Education Consumer Survey let participants rate the relevance of their courses:
You learned important skills during your college courses that you use in your day-to-day life.

The courses you took are directly relevant to what you do at work.
Results show that consumers who find their coursework to be relevant in their work and day-to-day living report far better outcomes on quality, cost and their overall sense of well-being. This pattern holds true for individuals across all walks of life.
The topic of relevance is sensitive and deserving of healthy debate. The goal of this series is to include the consumer voice in the conversation. These findings compel a comprehensive examination as coursework relevance is proving to be a critical component of how individuals assess the quality and value of their education.
Following this overview of key findings, part two in this series examines the predictive power of relevance across the spectrum of individual pathways, fields of study, occupations and experiences. Part three engages leaders in the field to identify implications and solutions that will allow us to meet education consumers where they are and deliver the quality, value and life outcomes we all desire.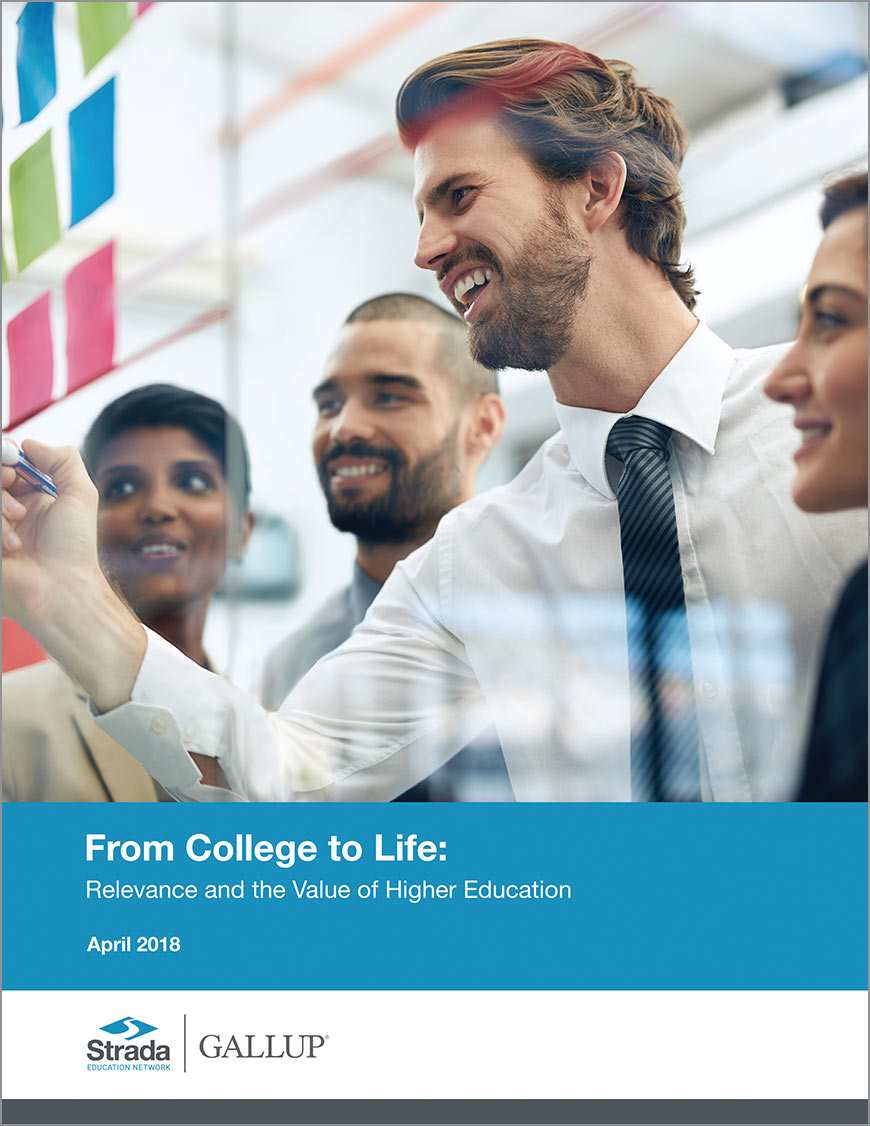 Learn more about the relevance and value of higher education by reading chapter two in our three-part series.
Report
Why Higher Ed?
Strada and Gallup Examine Consumers' Top Motives for Choosing Their Educational Pathways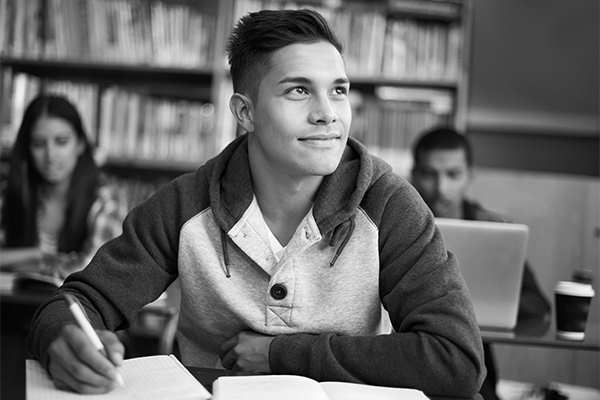 Report
2017 College Student Survey
A Nationally Representative Survey of Currently Enrolled Students
Report
Major Influence: Where Students Get Valued Advice on What to Study in College
Gallup and Strada Shed Light on Influencers of Education Decisions
Download the Full Report
To receive an email with a link to download this report, please fill out the form below. Someone from Gallup or Strada Education Network will receive this information and may contact you via email or phone about your interest in this topic and other Gallup products and services.