Election 2020
Explore Gallup's research.
Most pollsters define seniors as those 65 and older, but analysis shows there are significant political differences within this broad group.
Joe Biden leads Donald Trump by seven percentage points in favorability with Americans, 54% to 47%. Hillary Clinton led Trump by 11 points on this measure four years ago, but both were below 50%.
A majority of U.S. registered voters, 56%, believe President Donald Trump does not deserve to be reelected, while 43% say he does.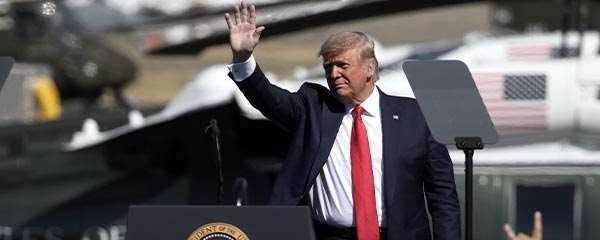 President Donald Trump's latest job approval rating (43%) is similar to his recent ratings. Americans' satisfaction with the state of the nation and their evaluations of the economy are weak but improved.
Over three-quarters of voters say this year's presidential election is more consequential than others in the past, the highest reading since 1996 when it was first asked.
The evangelical vote is a topic of high interest, but defining who evangelicals are and understanding their voting intentions present challenges.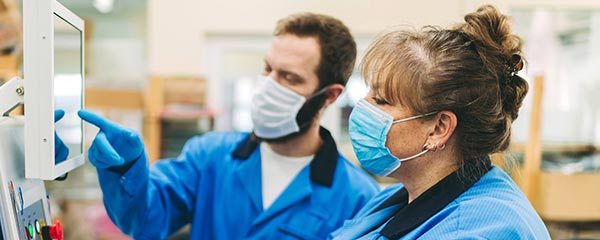 President Donald Trump's low job approval rating and deficit in preelection polls are more in spite of than because of Americans' views of the economy.
Americans are much more likely to perceive Joe Biden than Donald Trump as being likable, and rate Biden better on honesty and caring. Trump's sole advantage is on being a strong and decisive leader.
By a 52% to 39% margin, a majority of Americans support Joe Biden over Donald Trump to lead the U.S. healthcare system most efficiently amid COVID-19.
A small majority of Americans say they are "very" (19%) or "somewhat confident" (40%) that votes in the upcoming presidential election will be accurately cast and counted throughout the country, matching a low Gallup recorded in 2008.
Discover unique insights on the 2020 U.S. presidential election.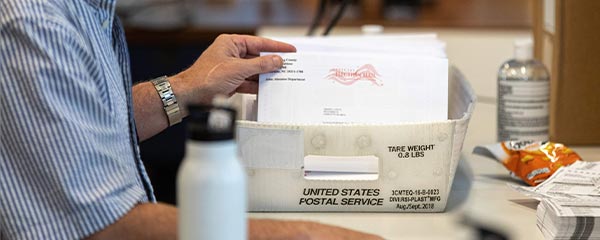 In stark contrast to recent election years, there is a wide partisan gap in voters' plans to vote early this election year, with Democrats far more likely than Republicans to say they will.
A key Gallup measure of Americans' propensity to vote suggests turnout is on pace to be similar to that in 2012 and 2016, while voter enthusiasm is higher.
The economy is the most important of 16 issues potentially influencing voters' choice for president this year.
President Donald Trump's job approval rating is 46%, based on polling conducted in the two weeks before the first presidential debate, and more Americans predict he, rather than Joe Biden, will win the election.
Turnout among Black Americans dropped in 2016 compared with 2008 and 2012, and where it ends up this year could be a significant determinant of the election outcome.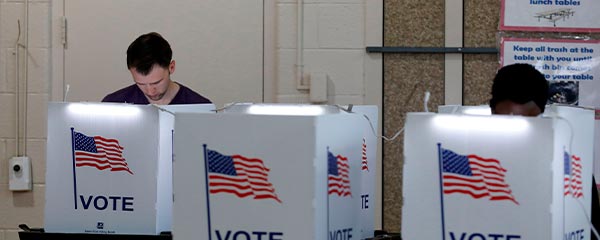 Americans have become more supportive of abolishing the Electoral College since 2019, as 61% overall now hold this view, including 89% of Democrats and 23% of Republicans.
Americans' focus on national politics is on the rise this year. Democrats and older Americans are particularly likely to report following national political news "very closely."