Election 2020
Explore Gallup's research.
Two-thirds of Americans approve of Joe Biden's presidential transition, and 39% rate his Cabinet appointments as "outstanding" or "above average."
Discover unique insights on the 2020 U.S. presidential election.
Majorities of Americans expect the Biden administration will be able to accomplish 10 of 15 specific common national and foreign policy goals.
Joe Biden is viewed favorably by 55% and President Donald Trump by 42% of Americans.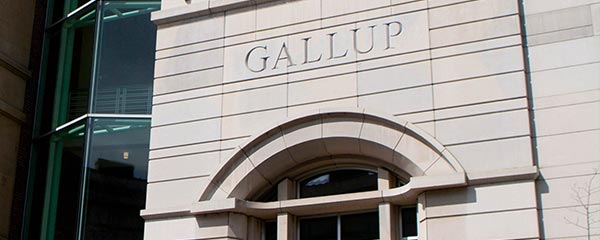 Since the 1930s, Gallup has been committed to nonpartisan, accurate measurement and reporting of the will of the people. At a time when partisanship divides society, this mission is more crucial than ever.
Two defeated incumbent presidents -- Gerald Ford and George H.W. Bush -- saw significant increases in job approval during their lame-duck period. Jimmy Carter's ratings declined after he was defeated.
Biden may have picked up marginal support among White evangelical Protestants and Catholics this year compared with 2016, but it is difficult to determine what impact it may have had on election outcomes.
A record-high 68% of Americans support legalizing marijuana, including majorities of most demographic groups.
A majority of Americans, 56%, at the tail end of the 2020 campaign report being satisfied with the way Joe Biden's campaign has been conducted, while 46% say the same about President Donald Trump's campaign.
Decisions on the appropriate role of government in Americans' lives will remain a top challenge for the next president.
As the presidential campaign draws to a close, 69% of U.S. registered voters say they are more enthusiastic about voting than in prior years, and 77% think the stakes are higher.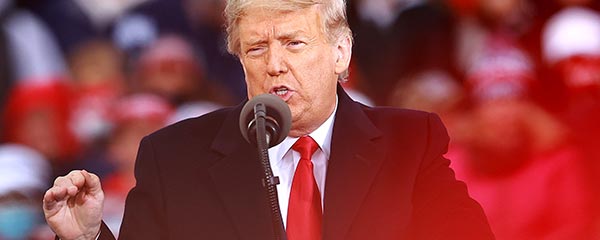 Americans' satisfaction with the way things are going has doubled since September but remains low at 28%. Almost all of the increase has occurred among Republicans.
Donald Trump's approval rating has dropped significantly this year among some key demographic groups of Americans who helped him defeat Hillary Clinton in 2016.
Most pollsters define seniors as those 65 and older, but analysis shows there are significant political differences within this broad group.
Joe Biden leads Donald Trump by seven percentage points in favorability with Americans, 54% to 47%. Hillary Clinton led Trump by 11 points on this measure four years ago, but both were below 50%.
A majority of U.S. registered voters, 56%, believe President Donald Trump does not deserve to be reelected, while 43% say he does.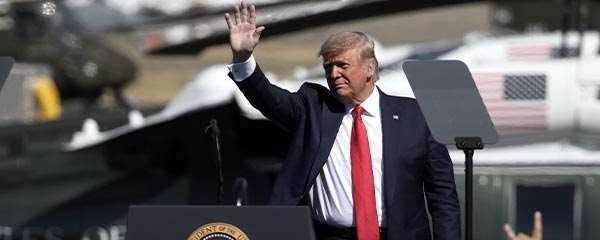 President Donald Trump's latest job approval rating (43%) is similar to his recent ratings. Americans' satisfaction with the state of the nation and their evaluations of the economy are weak but improved.
Over three-quarters of voters say this year's presidential election is more consequential than others in the past, the highest reading since 1996 when it was first asked.
The evangelical vote is a topic of high interest, but defining who evangelicals are and understanding their voting intentions present challenges.