Governance
Explore Gallup's research.
Gallup's Law and Order Index uses four questions to gauge people's sense of personal security and their personal experiences with crime and law enforcement.
The struggle congressional Democrats have had in passing a national infrastructure bill is consistent with the party's ideological diversity. Liberals enjoy recent momentum in the party, but Democrats are still divided on economics.
Americans once again say the government is doing too many things that should be left to individuals and businesses.
Less than half of U.S. adults say they have confidence in people who hold or are running for public office. Meanwhile, a small majority express confidence in the judgments of the American people under the democratic system.
Gallup editors provide insights into the current situation in Afghanistan with a look back at what Afghans have been telling Gallup about their lives for years through the World Poll.
Americans' underlying ideology appears to be a more significant factor in determining their views of taxes than the taxes they actually pay.
During Women's History Month, Gallup takes a dive into the archives to see what Americans thought about women working before it was the norm.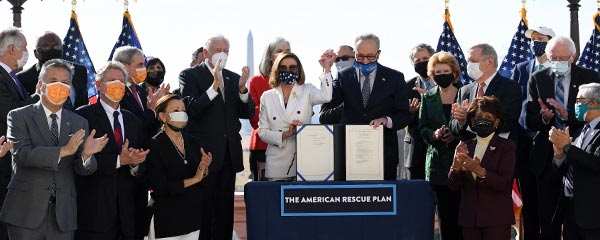 Over six in 10 Americans approve of the new $1.9 trillion stimulus plan. Support is highly partisan: 97% of Democrats and 18% of Republicans back it.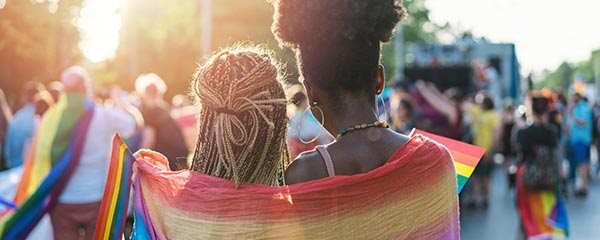 A majority of Americans support the concept behind the Equality Act, a bill recently passed by the House that would ban LGBT discrimination.
It is not clear if support for the newly enacted stimulus plan represents a lasting shift in Americans' views of big government.
After three months of decline, the percentage of Americans who are satisfied with the way things are going in the U.S. has increased to 27%, largely because Democrats are more satisfied.
Americans show strong support for more government stimulus spending and do not appear to worry about its impact on the federal budget deficit.
Joe Biden's initial actions on immigration policy generally fit well with U.S. public opinion.
Before the military coup this week in Myanmar, 89% of residents in 2019 were satisfied with their personal freedom, and 51% reported they had internet access.
Congress' job approval rating has improved to 25%, the highest since early June.
A recent study by Gallup for the Center for the Future of Arizona identifies the sources of public health information most trusted by Arizonans, as well as specific factors influencing their decisions to receive a COVID-19 vaccine.
A look at how average Americans may react to five policy changes Joe Biden will likely initiate in his first months in office.
Both the American public and President-elect Joe Biden favor government action on the nation's pressing infrastructure problems.