Media
Explore Gallup's research.
A solid majority of Americans do not want political campaigns to be able to micro-target them through digital ads.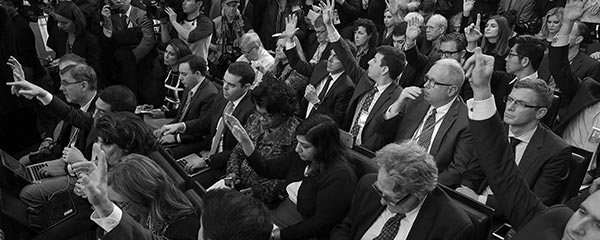 The public's trust in journalists varies significantly across 144 countries and territories surveyed in 2018 and is linked to political polarization.
Explore five key takeaways from a Knight/Gallup report and panel discussion on Americans' desire for local news and awareness of its fragility.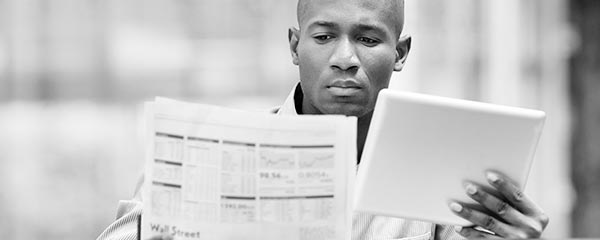 Despite all the legislative and media coverage around impeachment, political science suggests Americans may get most of their information from each other.
Americans' interactions with local news vary significantly. Greater interaction is associated with slightly higher levels of consuming and trust in local news.
Americans believe it is a good idea for journalists to interact with their audiences on social media but not to express their opinions on the news.
More than nine in 10 Americans are concerned that the acquisition of local news organizations by a large, national company will result in biased coverage.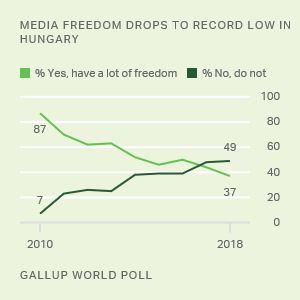 Since 2010, the percentage of Hungarians who say the media in their country have a lot of freedom has dropped 50 percentage points.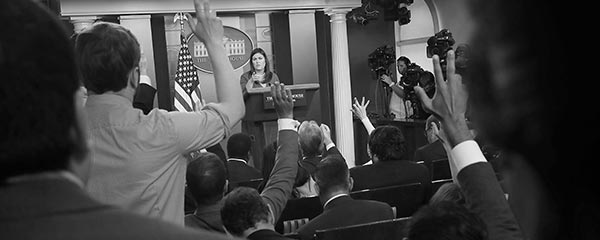 This World Press Freedom Day, the world in general is more likely to see the media as having a lot of freedom than it was a few years ago.
Curating news stories based on ratings of trust or "likes" does not result in Americans perceiving those stories as more credible.
Accuracy, unbiasedness and transparency are key factors in fostering Americans' trust in the media.
U.S. adults disagree with major internet companies acting as disseminators and editors of news, especially when that content is tailored to user by behavior.
A news source rating tool can help consumers of online information discern between real and false news content.
Americans estimate 62% of the news they see in newspapers, on TV and hear on the radio is biased, 44% of it is inaccurate and 39% is misinformation.