Survey Research
Explore Gallup's research.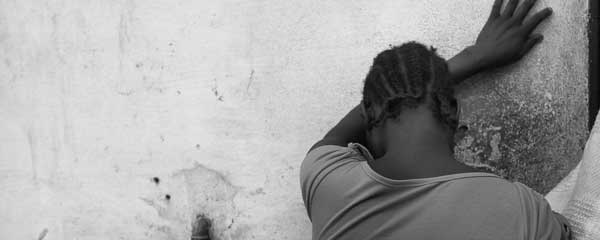 Gallup and Walk Free developed a methodology to estimate the prevalence of modern slavery using an innovative modeling approach.
Learn how to create an exit interview that reveals why your best people are leaving and how you can use the data to keep your other star employees.
Cellphone scamming and blocking technologies present a new challenge to survey researchers.
Researchers who are considering mixing survey research modes or contemplating a transition to a new method should be especially mindful of mode effects.
Telephone survey response rates are down across the survey research industry, requiring researchers to explore alternatives that supplement phone surveys.
Gallup research shows that post-paid incentives are highly effective in web-based surveys.
Survey respondents probed after an initial "don't know/refused" response give systematically different answers than those not probed for a response.
Text messaging is widely used in the U.S., but it appears to have significant drawbacks as a primary way to reach survey respondents.
Hear directly from Gallup's methodologists about our latest experiments and recommendations for conducting public opinion research.
Going back to school is better for students who know an adult at school cares about them.
Getting to do what they do best at school every day helps to engage students with school today and prepare them for the future.
Older students are much less engaged with school than are younger students.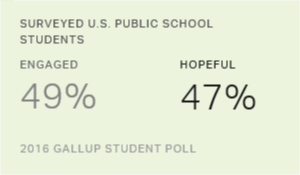 Engaged and hopeful students fare better in school and in life.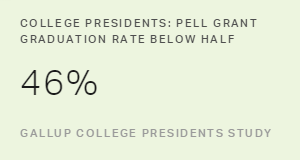 About half of college and university presidents say degree completion rates for Pell Grant-eligible students at their institutions are less than 50%. Eight percent say the rate is fewer than one in five recipients.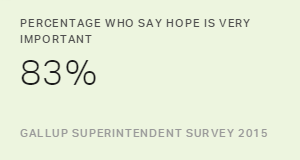 More than eight in 10 U.S. K-12 superintendents say student engagement with classwork, hope for the future and the percentage of students who graduate from high school are "very important" measures of a public school's effectiveness.
While predictive analytics and assessments can spot the right talent an organization needs, a company could lose sight of the bigger picture by not fully using data, by fixating on it too much or by overlooking potential pitfalls.
U.S. Leadership Loses Ground in Africa, Asia
U.S. Highest Rated of Major World Leaders