War
Explore Gallup's research.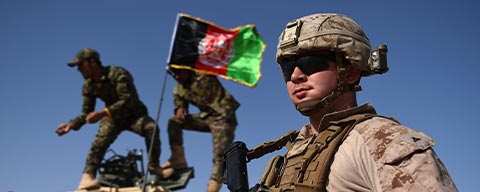 Americans are now evenly divided in their views on whether it was a mistake for the U.S. to send troops to Afghanistan in 2001.
American public opinion during World War II and the Holocaust is the subject of a new exhibit at the United States Holocaust Memorial Museum.
As Hawaii residents recover from a false nuclear attack warning, Gallup revisits Americans' fears of the atomic bomb during the Cold War in 1951.
Seventy-five years ago, Americans nearly unanimously supported the U.S. government's decision to declare war on Japan for its Dec. 7, 1941, attack on Pearl Harbor.
In the weeks after the U.S. dropped nuclear bombs on Japan, effectively ending World War II, most Americans thought the development of the atomic bomb was a good thing. But when Gallup last measured this, in 1998, attitudes were nearly reversed.