Election Snapshot -- July in Review
A graphical roundup of July's key election insights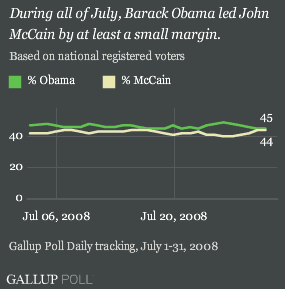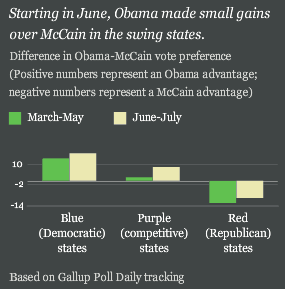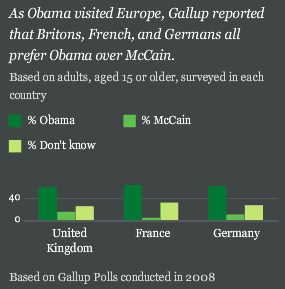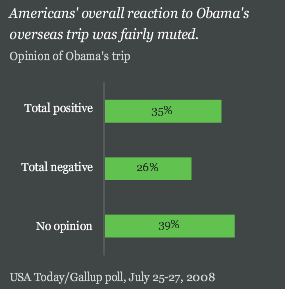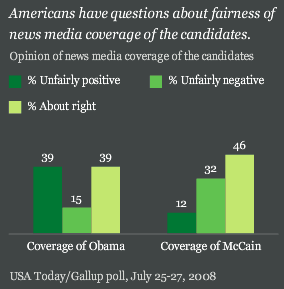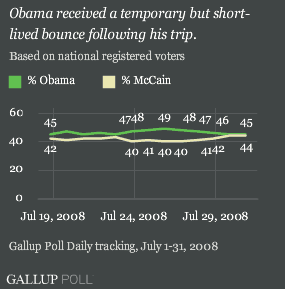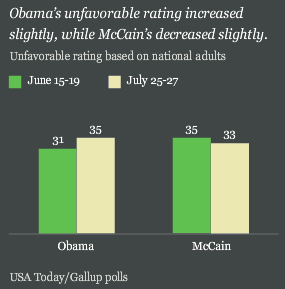 Recommended
Initial public reaction to Joe Biden is that he won't hurt Barack Obama in the election; but with only 14% of voters saying they are more likely to vote for the ticket with Biden on it, and 7% less likely, he may not help Obama much either.
Gallup Polls since 1964 reveal that presidential candidates typically receive a 5 percentage-point "convention bounce."
John McCain continues to dominate Barack Obama among religious Americans, winning among those who attend worship services weekly by a 53% to 37% margin, and losing to Obama among those who seldom or never attend church by 54% to 34%.
Trends measuring Americans' values need to be analyzed in the context of differences in question wording and changes in methodology.

Gallup https://news.gallup.com/poll/109159/month-graphs.aspx
Gallup World Headquarters, 901 F Street, Washington, D.C., 20001, U.S.A
+1 202.715.3030