Hospitality
Explore Gallup's research.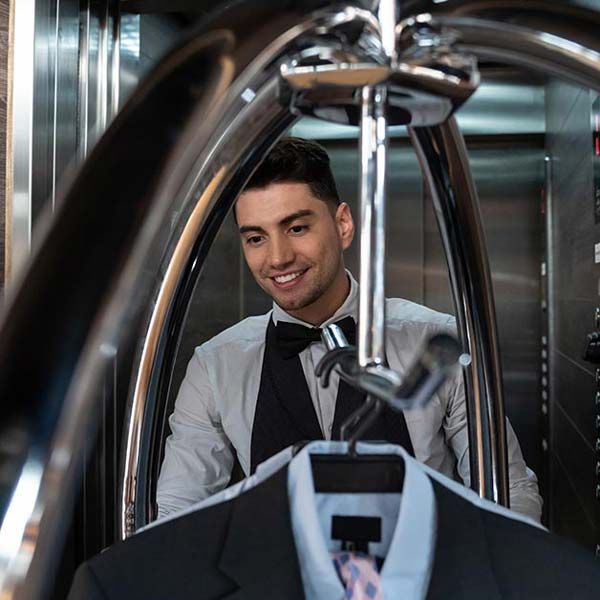 Hyatt's RiseHY initiative changes lives, strengthens communities and fulfills hiring needs by focusing on employment for opportunity youth.
Millennials are the least-engaged generation of consumers. Brands are not delivering on this group's ideal customer experience.
By itself, no customer experience technology platform can provide deep insights into why customers do what they do.
35% of U.S. Managers Are Engaged in Their Jobs
Measuring the hotel customer experience has evolved since the days when guests scribbled anonymous complaints and suggestions on comment cards.
Big Gallup findings include why great managers are so rare --- and why employee satisfaction doesn't matter, among others.
Tending to guests' well-being can lead to a healthier balance sheet if hotels do it right, according to a Gallup hospitality industry study.
This top U.S. independent hotel management company built its strategy on engaging employees and maximizing talent -- and created a culture that generates success.
The most successful hotels know their customers well and offer products and services that are perfectly aligned with guests' needs.
When consumers are aligned with a brand, they give it twice as much share of wallet as those who are not aligned with that same brand.
Gallup's latest hospitality study reveals the preferences of the up-and-coming generations of guests -- who, through their sheer numbers, could reshape the industry.
Wary consumers will give more money to the businesses they feel emotionally connected to -- while ignoring, or even opposing, those that provide them no value.
The Great Recession has left consumers worried about their financial future and more likely to save. But the right strategies can turn leery spenders into engaged customers.
Gallup has uncovered seven unusual, innovative, and proven tactics to create productive and profitable working environments. You're not likely to find these ideas elsewhere.
Companies shouldn't assume that "leadership" only applies to their chief officers. In fact, businesses must find the right people to fill four distinct types of leadership roles.