Institutions and Infrastructure
Explore Gallup's research.
The extreme cold and massive power outages in Texas may lead to shifts in U.S. public opinion on several key issues.
Both the American public and President-elect Joe Biden favor government action on the nation's pressing infrastructure problems.
A small majority of Americans say they are "very" (19%) or "somewhat confident" (40%) that votes in the upcoming presidential election will be accurately cast and counted throughout the country, matching a low Gallup recorded in 2008.
While 56% of White adults in the U.S. say they are confident in the police, far fewer Black adults (19%) say the same. The police elicit the largest racial gap in confidence among 16 institutions tested.
Americans agree that their government should take immediate action in a number of specific problem areas.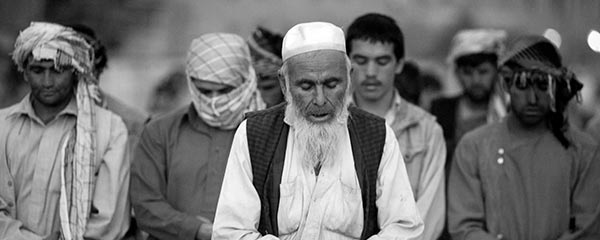 Through Afghanistan's presidential election in late September, Gallup will be publishing a new story every week on how Afghans' lives are going.
The failure of elected leaders to meet and discuss infrastructure, a top priority for Americans, exemplifies the public's view that government itself is the nation's top problem.
Americans wholeheartedly agree with the idea of a massive new government program focused on fixing the nation's infrastructure.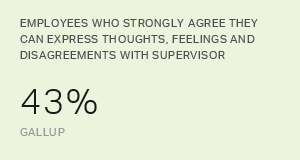 The human capacity for creativity and values-based decision-making is uniquely helpful in an AI world. But do companies value it in their employees?
Vision and purpose help companies know what AI they need and why -- activating on a vision requires a culture that encourages workforce participation.
The American public would benefit from more discussion and explanation of four of the major themes in President Trump's recent State of the Union address.
Americans have lost track of the fundamentals of education. We measure grades and graduation rates, but are we measuring all of the things that we value? It's not all explained by test scores.