Politics
Explore Gallup's research.
The percentage of Americans who believe the U.S. economy is in a recession or depression (70%) has risen 12 percentage points in one week.
The vast majority of Americans report their lives have been disrupted by the coronavirus situation, and an increasing proportion expect those disruptions to continue for an extended period.
Gallup's April 7 review of its latest findings on the COVID-19 includes several new insights on the effect on workers, and Americans' anxiety.
Read Gallup's April 2 review of its latest findings on Americans' experiences of the COVID-19 crisis spanning a range of issues.
Before the COVID-19 pandemic, nearly all residents living in the world's largest lockdown -- India -- trusted their medical professionals and their advice.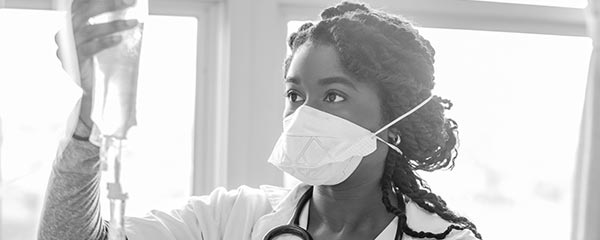 Gallup's Covid-19 blog provides the very latest from Gallup's daily tracking of U.S. adults, including updated figures on social distancing.
As more survey data becomes available assessing Americans' reaction to the COVID-19 situation, several conclusions emerge.
Americans' views of the coronavirus situation and the government's handling of it are fast changing as events unfold.
Just a few years ago, the spread of contagious disease ranked last on a list of serious problems facing Western Europe.