Women and the Workplace
Explore Gallup's research.
Is there a connection between having friends at work and employee performance? Absolutely -- especially for women.
After mostly disapproving of married women working when not financially necessary in 1936, Americans gave slim majority approval to this in 1969.
70% of women worldwide prefer to have paid jobs
Women have undoubtedly made progress in American society, but it is not enough. Women continue to drop out of the labor force.
What do women and millennials want from the workplace? Gallup.com covered these and other hot topics in 2016.
Having a best friend at work links to business outcomes such as profitability, safety and customer loyalty, Gallup finds.
Women and men share many CliftonStrengths themes, but women rank higher in Relationship Building themes.
Women are more engaged at work than men are -- and female managers are better at engaging employees.
No single explanation can account for the differences in men's and women's paychecks, but two reasons stand out.
Though less pronounced than in the past, the gender pay gap still exists and has barely budged in over a decade.
Organizations need to do more to make leadership a reality for women who have the talent and ambition to fill those roles.
Income is important, but women want more out of a job. They'll shop around for a role that best fits them and their lives.
One factor has the greatest influence on women's decision to stay in the workforce or leave: children.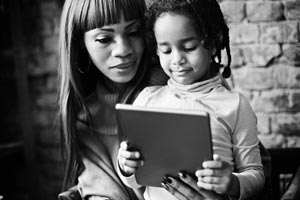 45% of female employees want to become a senior manager or leader