NATO
Explore Gallup's research.
President Donald Trump's desired changes to U.S. international relationships reflect American public opinion in some ways, but not in others.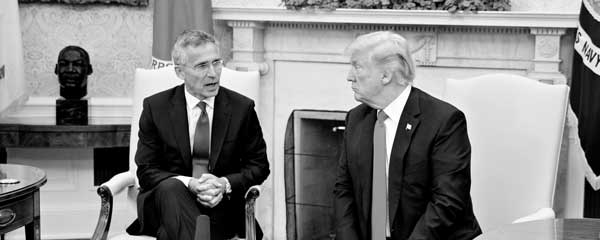 The image of U.S. leadership suffered its most serious damage among its NATO allies in 2017.
All-time low: U.S. leadership approval drops 18 points in Trump's first year.
Gallup editors put President Donald Trump's trip to the Middle East and Europe in the context of public opinion in the U.S. and in the places he will be visiting.